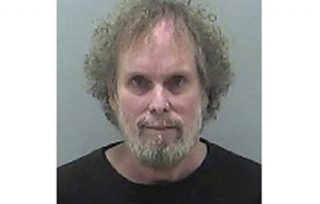 COLUMBUS, Ohio (AP) — An ex-treasure hunter jailed on contempt-of-court charges is ready to argue before an Ohio judge why his imprisonment should be ended.
Federal Judge Algenon Marbley has scheduled a hearing for Friday in Columbus.
Marbley has held Tommy Thompson in contempt since December 2015 for violating terms of a plea deal by refusing to respond to questions about the location of 500 missing gold coins.
Thompson's attorney argues federal law prohibits holding someone under such conditions for longer than 18 months. Investors in the treasure hunt trying to recoup their money disagree.
The coins are valued at up to $4 million and were minted from gold taken from the S.S. Central America. It sank in an 1857 hurricane.
Thompson has hinted the coins were turned over to a trust in Belize.
[Image via Delaware County Sheriff's Office]
Have a tip we should know? [email protected]