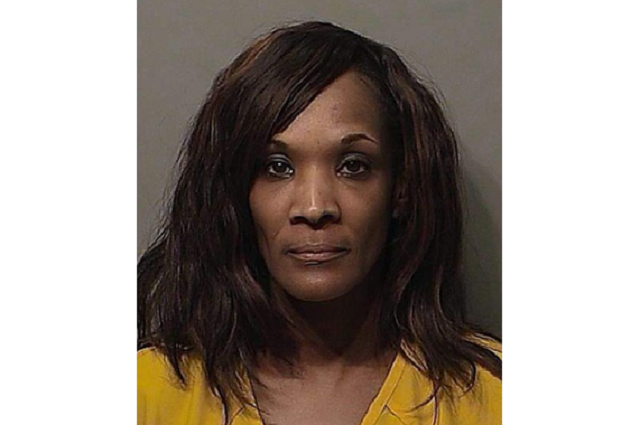 SPOKANE, Wash. (AP) — A former Las Vegas stripper who ran a drug trafficking ring that stretched from Washington state to North Dakota has been sentenced to more than 17 years in federal prison. Her gastroenterologist husband who has said he was unaware of the drug dealing has pleaded guilty to filing false federal tax documents.
Loren M. Toelle, 52, was sentenced Tuesday by U.S. District Court Judge B. Lynn Winmill in Coeur d'Alene, Idaho, and also received five years of probation after pleading guilty to leading the drug ring that also involved her adult children from other marriages.
The drug ring operated from 2009 to 2016 and sold oxycodone, heroin, and methamphetamine in parts of Idaho, Washington, Montana and North Dakota, federal prosecutors have said.
Her husband, Dr. Stanley Toelle, also appeared before Winmill Tuesday and entered his guilty plea to filing the false documents with the Internal Revenue Service in 2012 and 2013.
As part of a plea agreement, the 61-year-old doctor will pay nearly $50,000 in back taxes and has forfeited over $150,000 in assets authorities have said came from his wife's drug trafficking. He could face up to a year in prison at his sentencing in August.
Winmill rejected requests by Loren Toelle's lawyer to give her a 10-year sentence. She must forfeit assets of more than $2 million in cash and property that prosecutors have said were profits from the drug ring.
Investigators have said Loren Toelle was nicknamed "Mama" in drug dealing circles. Ten other people accused in the case were also charged and all have pleaded guilty and received prison sentences.
Loren Toelle has also said that her husband was unaware of her drug activities.
The two met in Las Vegas in 2005 and were married the next year. It was her fourth marriage.
Loren Toelle lived in Las Vegas while her husband lived in Coeur d'Alene and gave her a monthly allowance.
She has said she asked him for money on occasion to pay bills, with the understanding she would pay him back when she could.
She said in court documents that she told her husband that her businesses included a daycare, a hair salon and the sales of hair extensions and beauty supplies.
Have a tip we should know? [email protected]