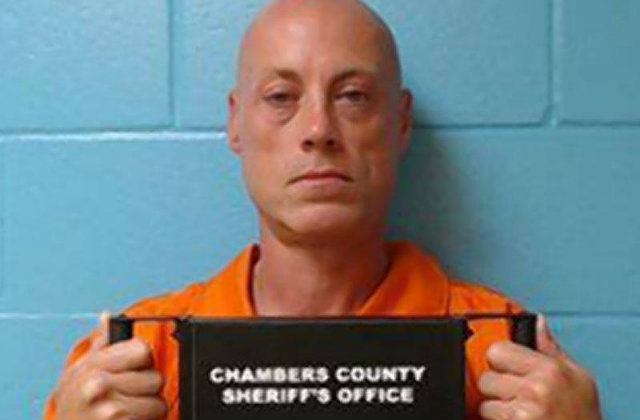 Was Crystal McDowell killed by her ex-husband Steve McDowell? Absolutely, said a longtime friend in a Houston Chronicle report.
"When Steve decided that if he couldn't have her, nobody else could–He also made the decision for her children, her family and her friends," Morgan Raimondi said even before charges were filed. "He took her away from all of us because of his one selfish act."
The Chambers County Sheriff's Office charged Mr. McDowell Saturday for Crystal's murder. Crystal, a realtor, disappeared August 25 after telling her boyfriend she was going to her ex's place to pick up her children, 5- and 8-years-old. Her uncle called authorities the next day after no one heard from her, according to the Chronicle report. But there was a problem: The storm. Hurricane Harvey made landfall in Texas on the 25th. It was ongoing as of August 26.
In a press conference Saturday, Chambers County Sheriff Brian Hawthorne said it got be a problem.
"That was when the storm was happening, that Saturday night," he told reporters. "And then, obviously, it engulfed all of us Sunday, Monday and Tuesday."
This threatened to cripple the investigation. It was days before actual search efforts could start.
"I was called a week after she was already missing — but nobody could do anything because of the storm," said Carla Edwards, a private investigator hired by Crystal's family. "The first 48 hours is the most crucial — and we started four days past the 48 hours."
The victim's body finally turned up Saturday afternoon in a wooded area, discovered by Chambers County sheriff's deputies and Texas Rangers. Hawthorne told the Chronicle they arrested Steve McDowell because of circumstantial evidence, discussions with friends and family, and a "very forthcoming" interview with the suspected killer.
McDowell's Facebook page features several posts about his ex-wife from Monday, August 28 to Tuesday, September 5: Stories about Crystal going missing, and a couple of links to a website trying to find her. His cover photo is a missing persons poster of his ex-wife. Law Newz could not immediately reach him for comment.
[Mugshot via Chambers County]
Have a tip we should know? [email protected]