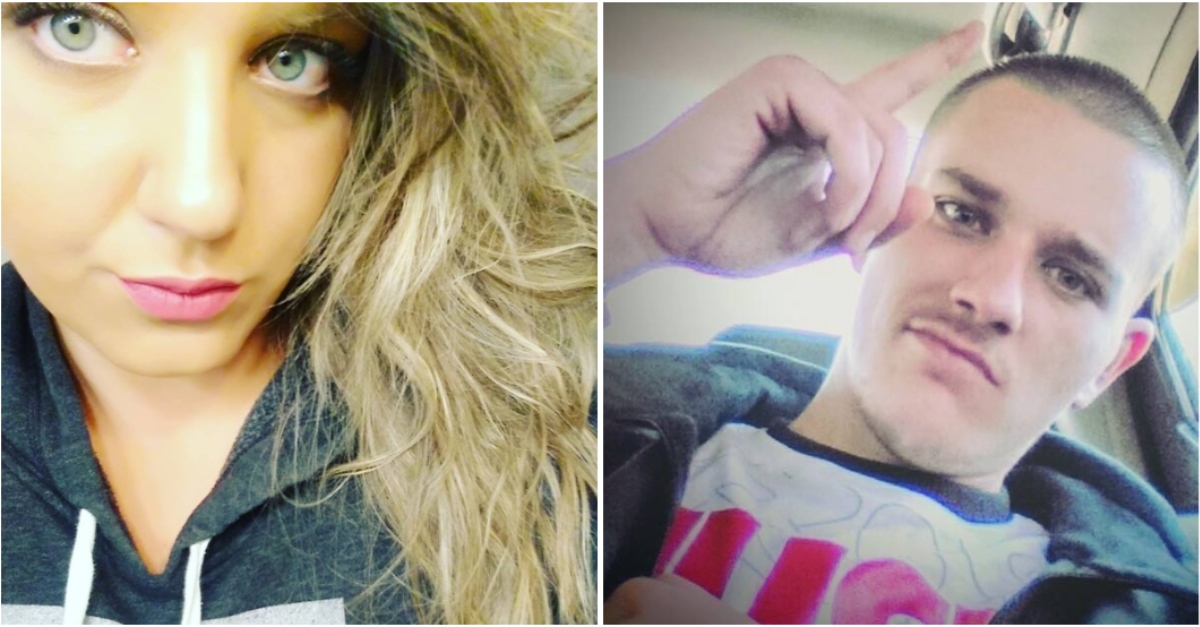 Note: Police say that Stoner has been found safe, and they did not suspect foul play. The original article is below.
****
Pennsylvania police want to talk to a missing woman's ex-boyfriend, but they say they still can't find him.
John Eugene Colbert has been named as a person of interest in the disappearance of Katie L. Stoner. Stoner, 27, went missing on Thursday at about 6:30 p.m., police said. Officers described her as 5'11" and weighing 160 pounds. Stoner has blue eyes, "blonde/brown" hair, with a cut on her left eye, and burn marks on her wrists. She had a tattoo on her right ankle reading, "Daddy's Little Girl," police say.
Officials said Friday Stone was seen wearing a yellow Northface sweatshirt with a hood, grey plaid Vans shoes, and a black coat with a brown fur hood.
Cops announced that Colbert was a person of interest on Sunday. They claim he was wanted by other law enforcement agencies, but they didn't name him a suspect in this case, per se. They described him as a resident of New Castle, Pennsylvania, which is about an hour drive west-northwest from Kittanning.
Investigators said the 30-year-old Colbert has blue eyes and brown hair. He had a tattoo reading "Loyalty" on his right forearm, and another unknown one on his right shoulder, police said. He stands at 6'3″ and 185 pounds. Kittanning Borough Police in Pennsylvania are asking anyone with information on his whereabouts to call Officer Michael Bartosiewicz at (724) 543-1538.
Law&Crime followed up with Bartosiewicz on Monday afternoon. He said there was no new information as at this time.
In an unrelated, but also recent case, missing New York woman Valerie Reyes was found dead, stuffed in a suitcase in Connecticut. Her ex-boyfriend Javier da Silva Rojas was charged in federal court with one count of kidnapping resulting in death. He told the New York Post in a jailhouse interview Saturday that she died by accident when they fell off the bed. Da Silva claimed he tried to resuscitate Reyes but failed, and worried about getting trouble for this. He admittedly bound her body  and dumped her body in the suitcase along the side of a road in a wooded area of Greenwich, Connecticut.
Cops said Reyes was found with duct tape on her mouth and her limbs tied.
[Images via Kittanning Borough Police]
Have a tip we should know? [email protected]