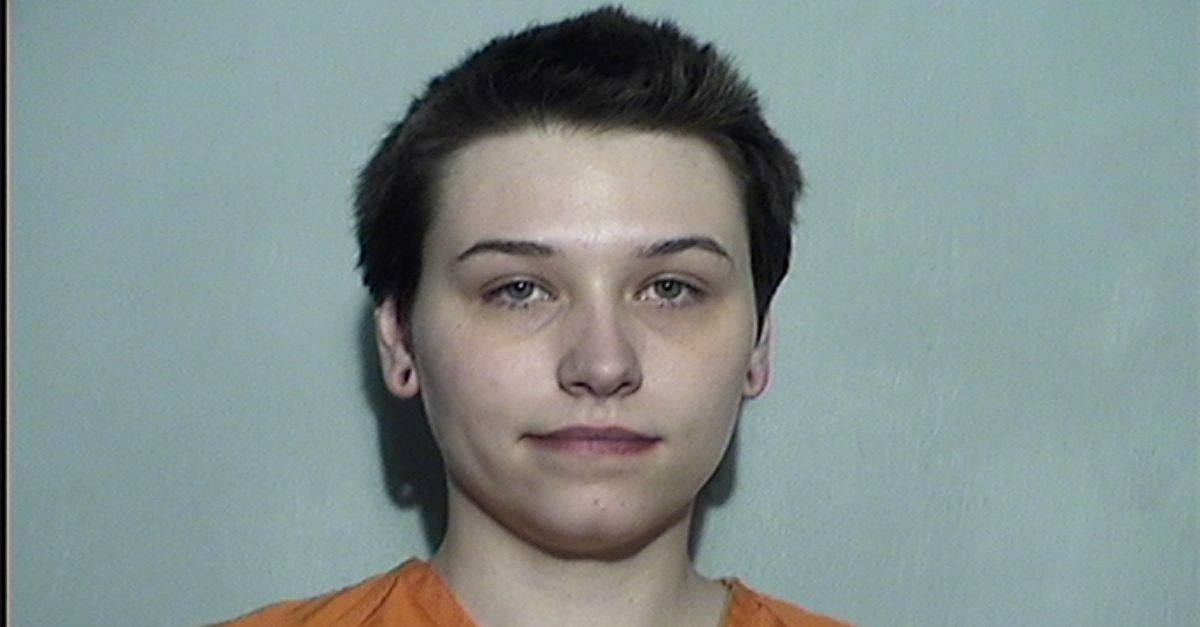 An Ohio woman planned "upscale mass murder" at a Toledo bar and was inspired by some of America's most notorious killers, said police and federal authorities in a press conference on Monday. Elizabeth Lecron, 23, was charged with transport of explosives with intent.
Toledo cops said they got information from a citizen about the defendant wanting to conduct a violent attack. Her social media activity indicated she glorified mass murderers, prosecutors said. She called the Columbine shooters, who murdered 12 students and one teacher in 1999, "godlike." Lecron even visited the town so she could see the school, authorities said.
Then there's Dylann Roof, the white man found guilty and sentenced to death in the 2015 racist mass murder at the Emanuel African Methodist Episcopal Church in Charleston, South Carolina. He took the lives of nine African-American churchgoers.
When Tumblr shut down Lecron's account because of offensive content, she started a new one titled "CharlestonChurchMiracle," according to a news release from the Department of Justice. She allegedly began corresponding with the imprisoned Roof around the time of her Columbine visit, and tried to send him Nazi literature, prosecutors said.
A diary entry obtained by authorities showed that she planned on an "upscale mass murder" at a Toledo bar, according to the DOJ. She allegedly noted that the location only had two ways in and out, and this would be an advantage when first responders arrived.
Prosecutors said she was arrested without incident at her Toledo residence on Monday for her December 8 purchase of two pounds of gunpowder and over 600 screws, which were intended for use as shrapnel. This was described as the "beginnings" of a pipebomb. As described at the press conference, she already had the firepower to execute an attack. Law enforcement conducted a court-approved search of her home in August, at which point they found an AK-47, a shotgun, multiple handguns, lots of ammunition, and caps that are often used in pipebombs, authorities said.
Lecron was scheduled for a federal court appearance at 3:30 p.m. EST in the Northern District of Ohio. If convicted, she faces 10 years in prison.
The defendant allegedly expressed interest in other attacks before the bar plot. She wanted to meet with others so she could attack a livestock farm to set animals free. She also singled out her workplace, and claimed it was polluting a river by one of its facilities, the DOJ said. A third plot involved a pipeline in Georgia, authorities said.
[Mugshot via Lucas County Jail]
Have a tip we should know? [email protected]