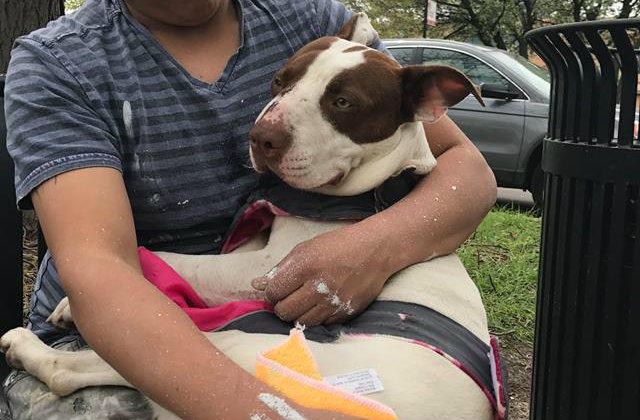 One Chicago family almost lost their dog after a teen shot her in the head, according to authorities. CRISP, the Chicagoland Rescue Intervention & Support Program, said it happened Thursday.
The dog, Luna, was brought to animal control, and her humans took her to get emergency care.
"She was stabilized and sent home," CRISP said in a Friday statement, which announced a fundraiser for the family. The organization explained that "Luna stopped eating and started experiencing severe pain."
A follow up on Monday said she got surgery at the Veterinary Specialty Center in Buffalo Grove, Illinois.
"We just received an update that Luna is out of surgery an recovering," they said. "The bullet was in her skull and a fragment was pressing up against her brain. The surgeon stated that he is cautiously optimistic that Luna will recover well. She will remain hospitalized for 48 hours until she can head home."
Police arrested a 15-year-old teen in connection to the shooting, NBC Chicago reports. He faces five felonies in juvenile court: aggravated unlawful use of a weapon without a firearm identification card, theft, criminal damage of a domestic animal, aggravated cruelty to animal, and reckless discharge of a firearm. The teenager allegedly told police he feared the dog was going to hurt him.
CRISP remained cordial on Friday when a Facebook user asked about "both sides of the story."
"Honestly we think there may be a chance that the kid was scared," the organization said in a reply. "She is an extremely friendly dog, but seeing a large unknown dog running at your is scary. He will have his day in court, and we will let them decide."
Below, you can read the announcement about Luna's recovery.
[Image via CRISP]
Have a tip we should know? [email protected]