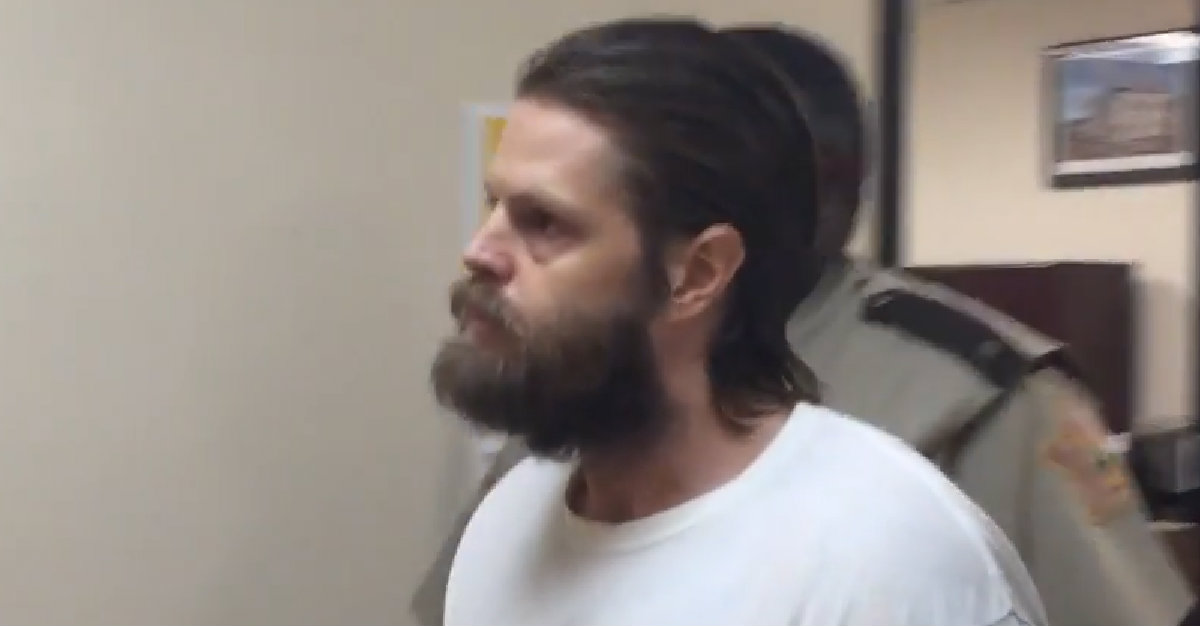 The Indiana man charged with killing his estranged girlfriend and eating parts of her body is competent to stand trial, said a state psychologist last week. Even so, defense lawyers for Joseph Oberhansley can still argue against this, according to Clark County Prosecuting Attorney Jeremy Mull in a Courier Journal report.
Oberhansley said he just wants this over with.
"I'm just so tired of dealing with all this stuff and being locked in this cage," he said at a hearing Thursday. "I just want to be executed."
He accused his attorneys of "trying to control" his thoughts, and said he needed to fire them.
Another hearing is scheduled for Sept. 21.
Police claim that in 2014, the defendant broke into the home of Tammy Jo Blanton, 46, killed her and ate some of her heart, lungs, and brain. Oberhansley was tied to the murder after cops discovered a folding knife in his back pocket, covered in what seemed to be hair and blood, investigators said.
"After you've been prosecuting for so long, you think you've seen everything," Clark County prosecutor Steve Stewart said at the time.
Oberhansley had previously been convicted in the 1998 shooting death of 17-year-old Sabrina Elder, his girlfriend and mother of his son. Prosecutors said he even shot his mother in the incident. After that, he reportedly shot himself in the chin, but survived even though the bullet made it to his frontal lobe.
Since his release from prison in 2012, he popped up on police radar in other criminal cases, culminating in the Blanton murder. He claimed two other men killed his ex.
The state and defense had played tug of war over the competency issue for a while now. This struggle keeps pushing back the scheduled trial.
A judge ruled him incompetent last year after he was evaluated by two psychologists and a psychiatrist. A motion by his attorney previously described a "complete breakdown" between them and their client, according to the document obtained by the Courier Journal. They described him as "suspicious, paranoid, uncommunicative, and agitated."
[Screengrab via News and Tribune]
Have a tip we should know? [email protected]