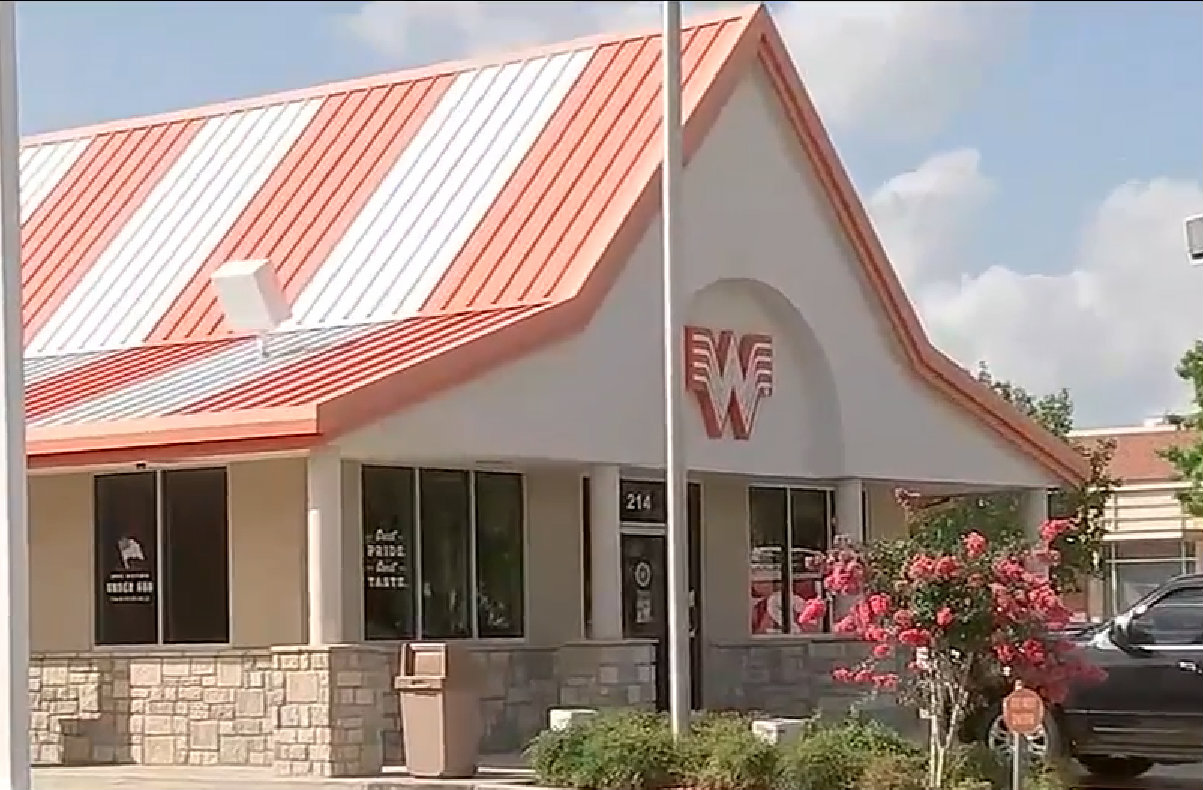 A burger restaurant is eating humble pie after a detective was denied service for openly carrying a gun. The Friendswood Police Department said it happened Thursday morning at a Whataburger in Friendswood, Texas, according to a KTRK. Their cop was in plain-clothes, but wore a clearly visible badge next to his firearm, they said. The detective tried to explain he was an officer, but the manager still denied him service. He was reportedly told that it was against policy to give service to anyone with a gun.
Whataburger's corporate office later apologized, saying that the rule was mis-enforced: cops can open carry in the restaurant. Employees will get more training on this policy, they said.
"This was an unfortunate misunderstanding of our open carry policy, and we've talked to the detective to make this right," the company said in a statement obtained by Law&Crime. "He was understanding, accepted our apology and said he plans to come back to Whataburger. Our company policy allows law enforcement with proper identification to open carry at our restaurants, and we'll be reinforcing this policy with employees through additional training. We've also been in contact with the Friendswood Police Officers Association. We want to make it clear that this detective and all law enforcement are welcome in our restaurants and we're proud to serve them."
Whataburger bans customers wearing firearms, even after Texas law began allowing the general public to openly carry guns. As indicated by their statement above, however, their explicit policy makes exceptions for law enforcement.
"We've had many customers and employees tell us they're uncomfortable being around someone with a visible firearm who is not a member of law enforcement, and as a business, we have to listen and value that feedback in the same way we value yours," CEO Preston Atkinson said in a 2015 statement.
Note: Added supplementary information from Whataburger's open carry policy.
[Screengrab via KTRK]
Have a tip we should know? [email protected]