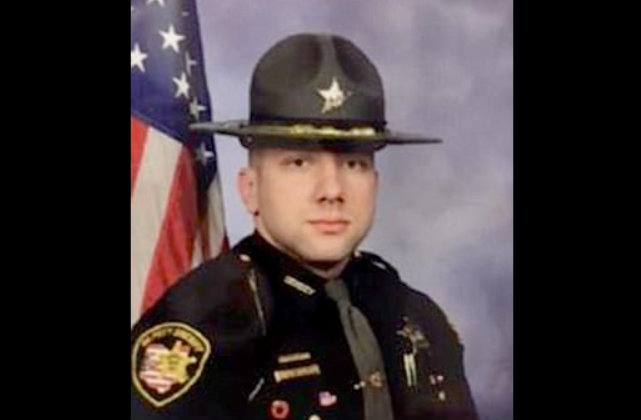 It was all caught on body cam. In Ohio, Clark County Sheriff's Deputy Jake Shaw accidentally shot Andy Grimm, a photographer for local newspaper The New Carlisle News. He won't face charges for the September 4, 2017 incident. A grand jury declined to indict him on Thursday, according to the News. Prosecutors said the investigation is closed.
You can see body cam footage of the incident below, obtained by WCMH. Grimm, who survived bullet wounds to the chest and shoulder, can be heard telling Shaw to call his wife. Shaw can be heard telling dispatch that Grimm had pulled out the camera "like a weapon." The men already knew each other, and can be heard apologizing to each other.
The sheriff's office is still running an ongoing an administrative review into the incident. In December, Grimm filed a civil rights lawsuit over the shooting. The lawsuit said the sheriff's office didn't sufficiently train Shaw. The city of New Carlisle, and the Clark County Board of County Commissioners were named as defendants. So was Shaw, both as an individual and in his official capacity.
The deputy had been placed on leave, but later returned to duty.
Grimm told Fox 45 in a September report that he wasn't angry with Shaw.
"There's so much animosity toward police officers," Grimm said at the time. "He was just doing his job. I think he made a bad decision. He shot somebody, an unarmed civilian. Realistically there's going to be consequences."
He described the shooting like this.
"My camera was already on the tripod and I grabbed it like this and turned and I just hear pop, pop," he said. "I did not hear a single warning, did not hear the deputy identify himself. I said, 'What the [bleep] Jake Shaw, you shot me dude.'"
Have a tip we should know? [email protected]