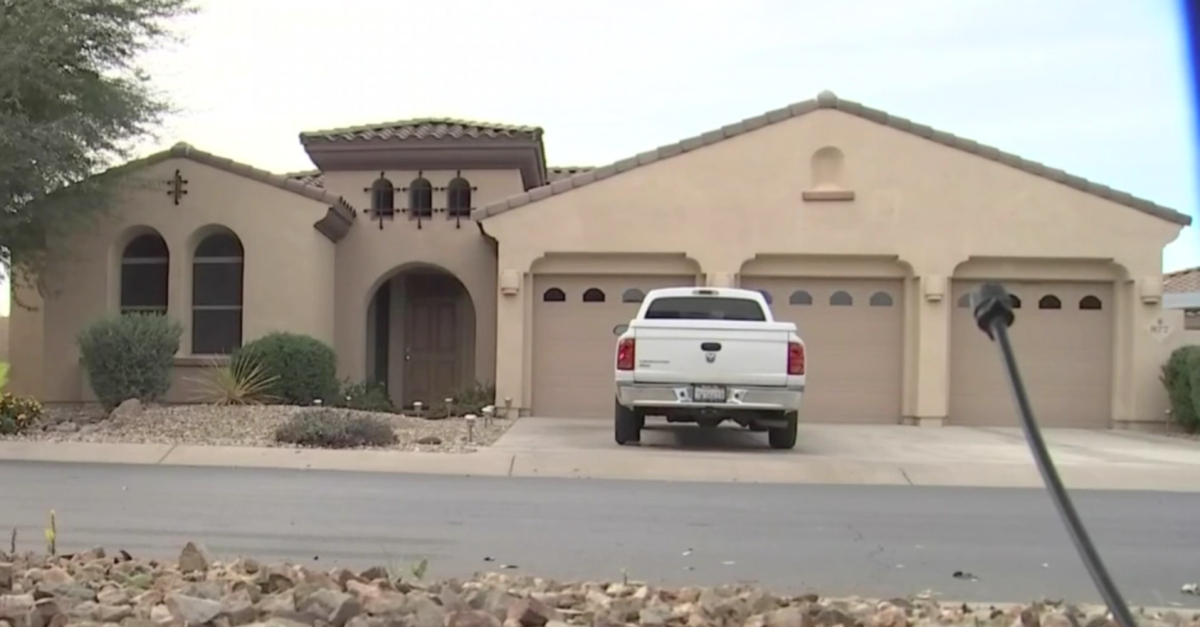 An 11-year-old Arizona boy shot and killed his grandmother after repeatedly refusing to clean his room, say deputies. Yvonne Woodard, 65, is dead after being murdered by her grandson on Saturday, according to allegations announced by Maricopa County Sheriff's Office Sgt. Joaquin Enriquez in an AZ Family report.
Apparently, what happened is that Woodard and her husband Doyle Hebert told the boy throughout the day to clean his room. The couple was watching TV just after 5 p.m. when the 11-year-old shot Woodard in the back of the head using Hebert's gun, Enriquez said.
Hebert told deputies that he initially followed his grandson, but backtracked to look after his wife. He claimed to hear a gunshot, and witnessed his grandson falling to the ground after a few steps.
The couple had custody of the 11-year-old. Deputies said they found no signs from before the shooting that the grandson would hurt himself and others. Neighbors, like Walter Venerable and Danny Dillon, voiced surprise. The family was described as friendly, and often waving to others. The 11-year-old was often seen playing with other kids in the neighborhood.
"Nice family. I knew the kid," Venerable said. "I mean, he would ride his bicycle around, play around the neighborhood." He called this new situation "surreal."
"You have that neighborly connection but your heart just wishes that you had more and you could've done more, you could've seen something or said something," Dillon said, and explained that he and others prayed after incident. It was the only thing that could be done in this situation, he said.
The investigation is ongoing.
"We are heartbroken to learn of the tragic death of one of our students and his grandmother," said the Litchfield Elementary School District in a statement. "They were valued members of our Wildcat family at Western Sky Middle School and will be deeply missed. Our hearts are with the Hebert family and their loved ones as they endure this unimaginable pain."
They said they are providing support to local students with school psychologists.
[Screengrab via AZ Family]
Have a tip we should know? [email protected]