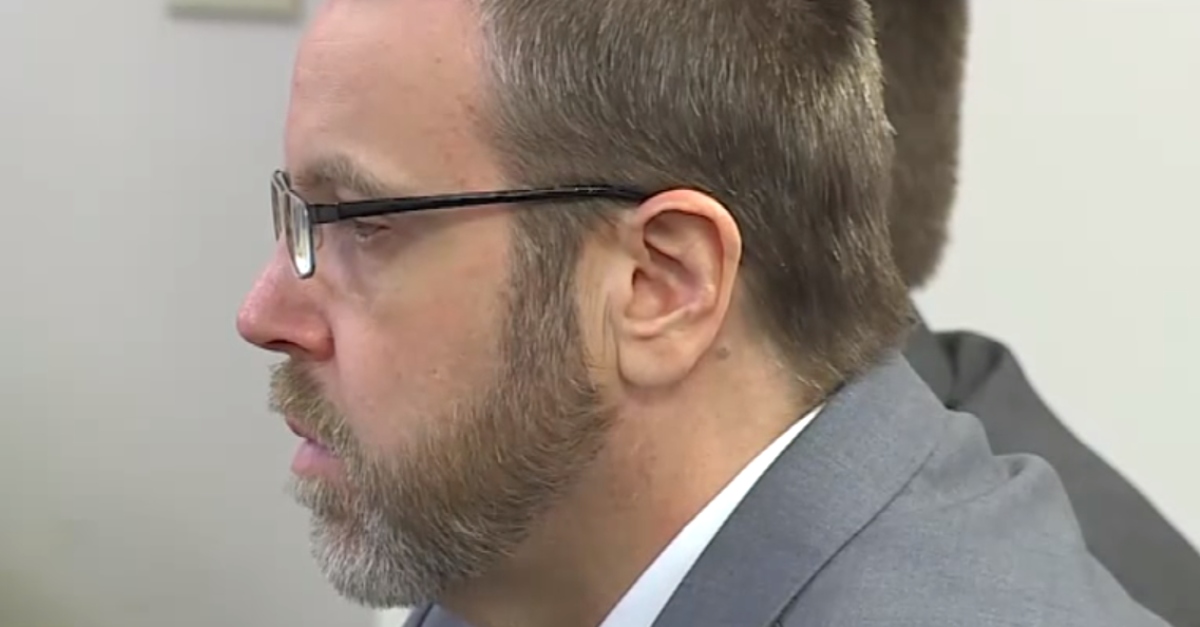 David Dooley was convicted on Wednesday in the 2012 murder of Michelle Mockbee. He was first convicted in Kentucky back in 2014, but his attorneys successfully pushed for a retrial because authorities allegedly withheld evidence, and because the lead prosecutor and detective had a sexual relationship.
Jury finds David Dooley guilty of murder and tampering with physical evidence in the death of Michelle Mockbee @Local12

— Angenette Levy (@Angenette5) March 13, 2019
Once again, jurors found Dooley guilty.
David Dooley retrial update (part 2): Jurors' requests to see Dooley's torn jeans and brown New Balance shoes was granted by the judge. "I don't know what it means, but it shows they are thinking," said prosecutor Jon Heck.

— Chris Mayhew (@reportermayhew) March 13, 2019
Jury deliberating in David Dooley's retrial. Did these brown boots have something to do with Michelle Mockbee's murder? Commonwealth says so, defense thinks it's bogus @Local12 at 5:30 pic.twitter.com/cMZciPjU5e

— Angenette Levy (@Angenette5) March 12, 2019
Dooley's defense tried to show that Mockbee's husband had more of a reason to kill her than their client did. The couple was in $65,000 in debt, and the Mockbee's death yielded quite a bit of cash, whether from life insurance payouts or workers' comp benefits.
This didn't convince jurors.
Prosecutors said Dooley and his wife, who worked as janitors at the Thermo Fisher Scientific company, ran a scam in which the defendant filled out his spouse's timecard on her behalf. Authorities said that Mockbee, who did payroll for the company, confronted Dooley about this. They said he killed her on May 29, 2012, around 6 a.m.
The Dooleys' punchcards from the day of the murder were never discovered.
[Screengrab Law&Crime]
Have a tip we should know? [email protected]