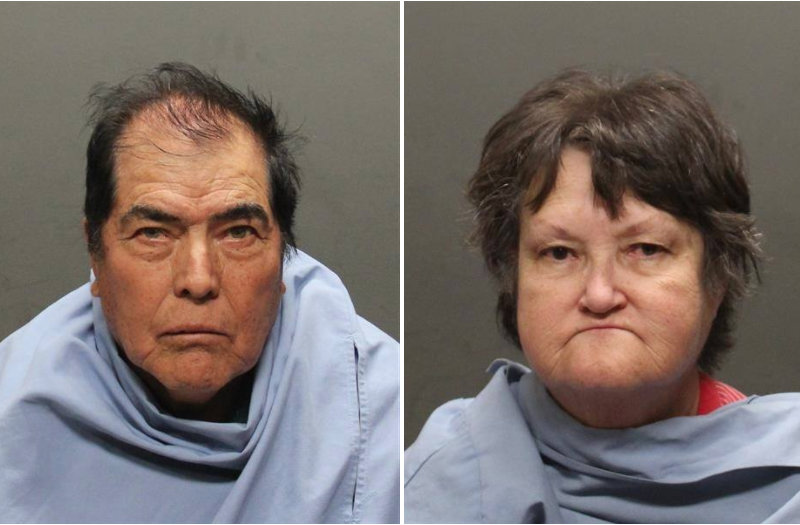 An Arizona couple is accused of locking up their adoptive children for hours at a time in miserable conditions. Benito Gutierrez, 69, and Carol Gutierrez, 64, were arrested and booked on three counts each of child abuse, according to the Pima County Sheriff's Department.
The investigation started Saturday, authorities said. A young boy asked a Family Dollar store clerk if he could use the phone, deputies said. That clerk, seeing that the child was disheveled, called 911.
Deputies checked out the boy's residence, and claimed they discovered that Benito and Carol Gutierrez had been locking up their four adoptive children, including the boy. Each child, ages six to 12, was allegedly kept in separate bedrooms, locked from the outside. They had no access to food, water, light, or a bathroom for up to twelve hours at a time, authorities said. One bedroom featured a bucket as a toilet.
Deputies said the boy who reached the Family Dollar had originally escaped the residence through a bedroom window. The children were removed from the home.
Pima County Adult Detention Complex records obtained by Law&Crime show that Benito and Carol Gutierrez remain locked up as of Wednesday night in lieu of $25,000 bond each. The investigation is ongoing.
[Mugshots via Pima County Sheriff's Department; Benito Gutierrez, on left, and Carol Gutierrez]
Have a tip we should know? [email protected]