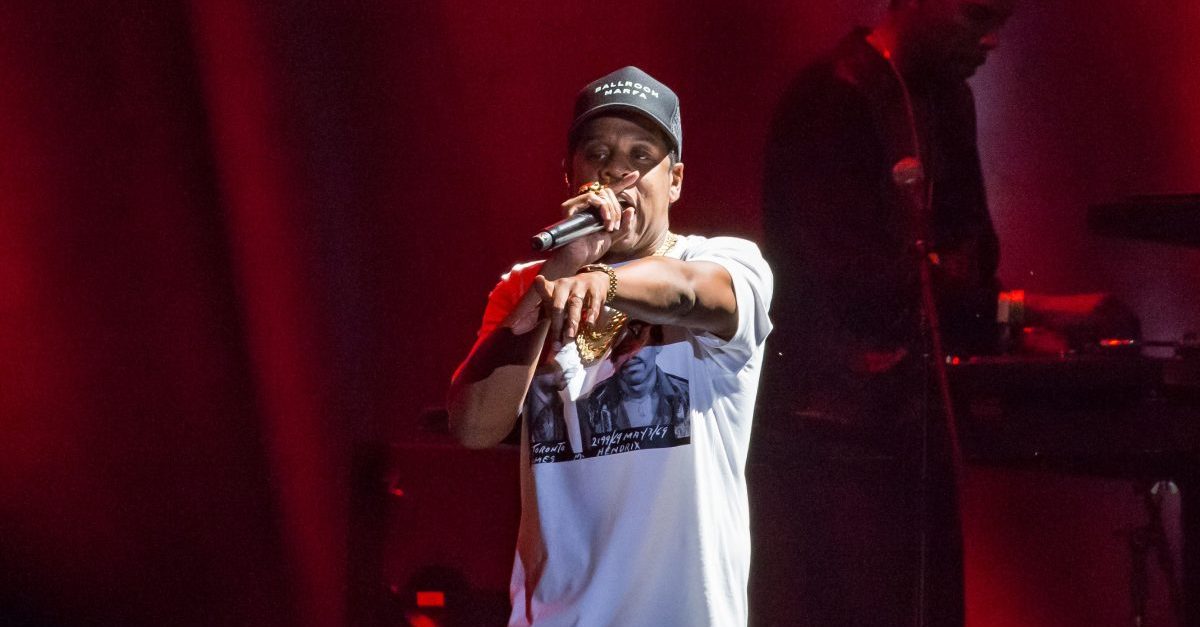 Tennessee man Davon Eddington was on the phone talking about the Los Angeles Lakers with his brother, when he referenced a famous Jay-Z lyric in their conversation. Apparently that was enough to rouse suspicion in an eavesdropping neighbor, who was listening to their conversation and proceeded to call 911.
Eddington told TMZ he was hanging out in his backyard, sipping a beer, and chatting with his brother who was giving him a hard time about being a Lakers fan, to which he responded, "I got 99 problems, but a bitch ain't one," a line from Jay-Z's 2004 hit "99 Problems."
A few minutes later, Eddington found officers at his home with their guns drawn. Turns out, Eddington's neighbor reported him for domestic violence. According to the police report obtained by the gossip site, the caller quoted Eddington as saying, "I got 99 problems and this bitch at one [sic]." Still unclear why the neighbor thought this meant Eddington was beating his wife.
Cops assessed the situation pretty quickly and told Eddington it looked like he got "swatted," which is the term for a frivolous report that usually refers to when people call the cops on someone as a prank. Eddington said he's never even met this neighbor but it still wasn't the first issue he's had. Recently, Eddington recalled, his dog went missing, only to later turn up in that neighbor's yard.
When asked why he thinks these issues have been going on, Eddington speculated, "Maybe he doesn't want me in the neighborhood.
[Image of Jay-Z via SUZANNE CORDEIRO / AFP / Getty Images]
Have a tip we should know? [email protected]