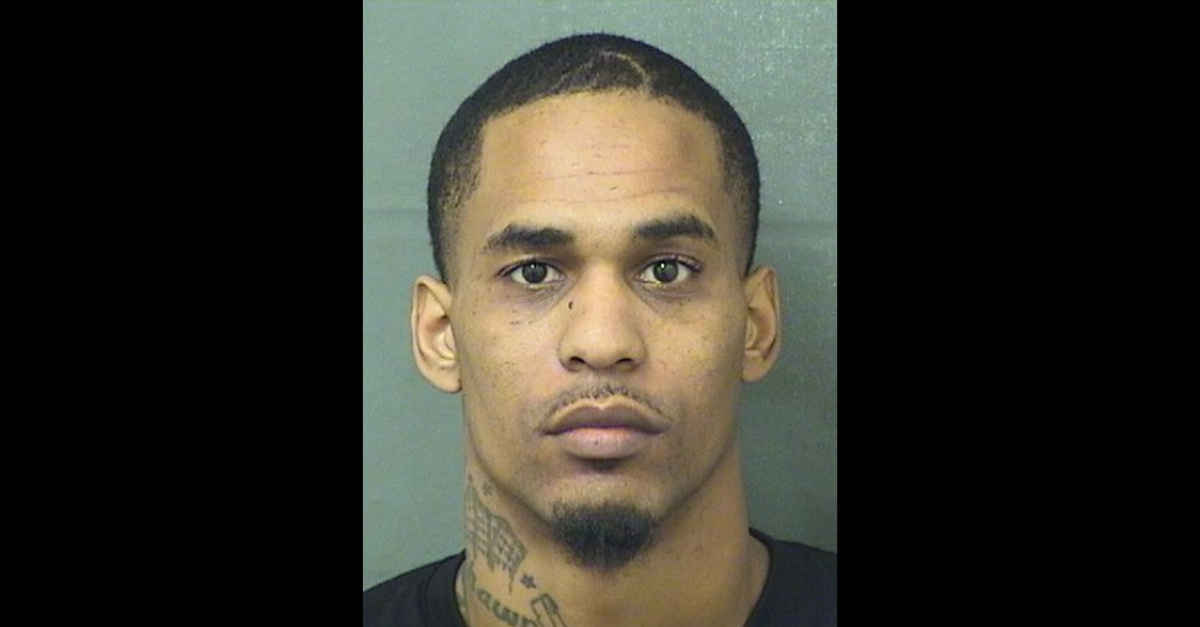 Being a parent is stressful. The world is a tough place, so it can get nerve-wracking to send your kids off to supposedly safe places. Problems may arise when one goes too far in protecting their children. Florida man Christopher Freeman, 28, is accused of bringing a AK-47 to his son's middle school after a teacher allegedly "slammed" his son.
This happened Monday, cops said in an arrest affidavit obtained by Law&Crime. An assistant principal at Bear Lakes Elementary School called Freeman to say he was "speaking with his son."
Freeman's alleged response: "If this isn't my son, you're all dead."
Long story short, a police officer with the school district claimed that Freeman, in a wheelchair, carried a firearm in the front of his pants. This was an AK-47 pistol with an extended magazine, police said. It had a 30-round capacity and seemed fully loaded, investigators claimed.
"I want to see the guy who slammed my son," the defendant allegedly said. "I've got something for him." Authorities say that Freeman was going to get violent over this.
Investigators said they were able to resolve the issue, however. While under arrest, Freeman allegedly said he got a Facetime phone call from his son at 3 p.m. that was strange. His son was crying and said that a teacher slammed him, according to Freeman in the arrest report. The defendant claimed that while this conversation happened, an adult grabbed the boy, and the phone went flying from the child's hands. Someone hung up the phone and dad responded to the scene.
Freeman downplayed having a gun in his pants, cops said. He insisted that he only had it for self-defense, carried it at all times, and didn't intend to hurt anyone with it. He also said that he didn't even notice having it because he had it all the time, and denied knowing that he shouldn't have brought it onto school property.
Records show Freeman is being represented by a public defender, but names no attorney. The Office of the Public Defender for the 15th Judicial Circuit did not immediately respond to a Law&Crime request for comment. Bear Lakes Middle School also did not immediately respond to a request for comment.
[Mugshot via Palm Beach County]
Have a tip we should know? [email protected]