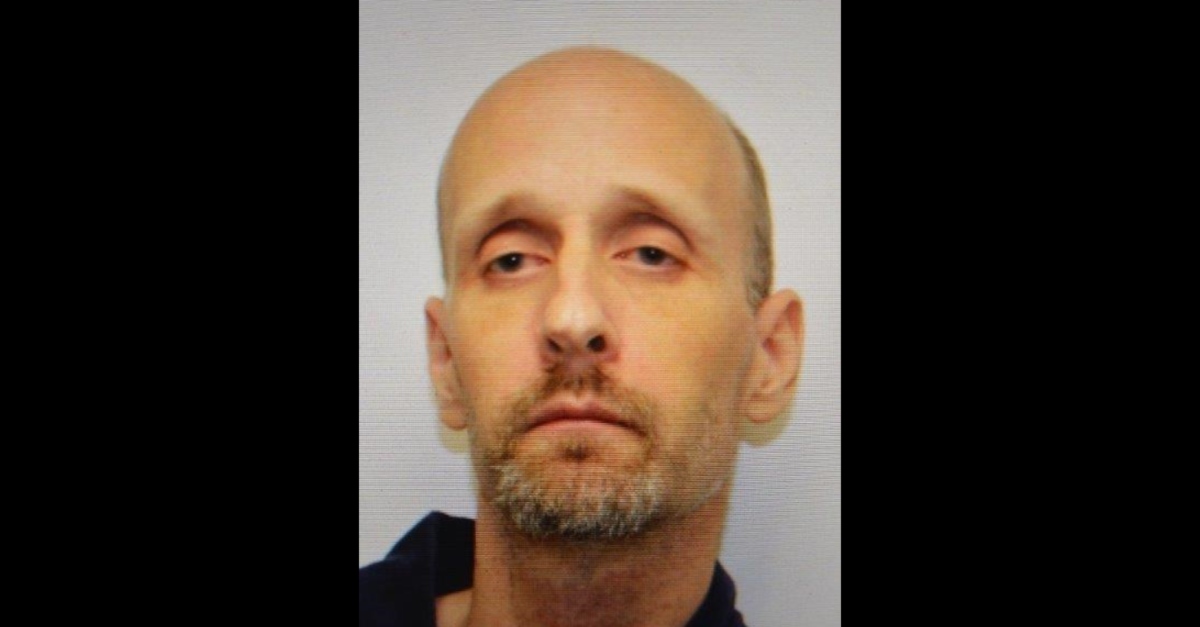 Doctors' offices are all pretty much the same. You've got semi-comfortable seating. There's probably a coffee table with flowers in a vase. Racks feature a slew of magazines. Off to the corner, there's a bathroom, likely open, where some guy is masturbating and shoving a toilet bowl scrubber up his butt. You know, typical.
Brian M. Bates, 47, was arrested Friday on a count of criminal open lewdness, according to the Paramus Police Department. Cops responded to a doctor's office on a report of a man exposing himself to the other patients, said the news release obtained by Law&Crime.
"Exposing" is an understatement. Police claim that when they arrived, they found Bates in the bathroom, with the door open "masturbating and simultaneously attempting to penetrate his anus with the handle of the toilet bowl scrubber."
Several women saw this happen, cops said. Bates arrested and booked at the police department, but instead of jail, officers sent him to the New Bridge Medical Center for evaluation.
He is scheduled for a court appearance December 14, a Bergen County court clerk told Law&Crime. Records do not name an attorney for Bates.
Police point out that Bates' alleged behavior has precedent. They said he was charged way back on March 2, 1998 for three separate incidents at Barnes & Noble. On October 7, 1997, he exposed his penis to a 4-year-old girl, cops said. Then, on the following December 27, two women saw him masturbating at the store, police claim. Then on February 19, 1998, children aged 8, 9 and 11 saw him touching his exposed penis, authorities say. It's unclear if those allegations were adjudicated.
[Screengrab via Paramus Police Department]
Have a tip we should know? [email protected]