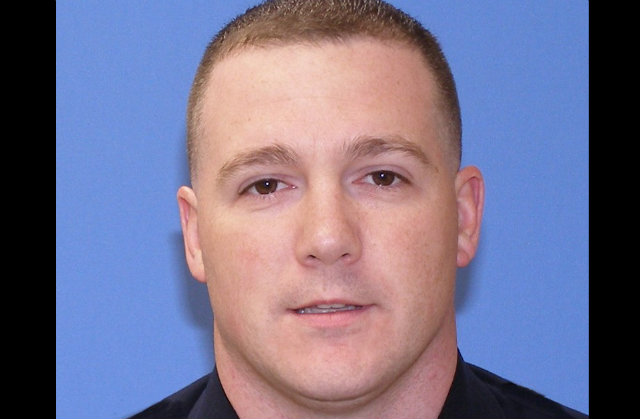 Suffolk County Police Officer Christopher McCoy, 38, misused his position to sexually assault a woman, say federal prosecutors. The U.S. Attorney's office for the Eastern District of New York announced his arrest Thursday.
They claimed that on March 16, McCoy arrested the woman (named in the official statement as "Jane Doe") for several outstanding warrants on traffic and vehicle offenses. He took her over to the police station at Wyandanch, and forced her to perform oral sex while they were alone in the precinct's juvenile room. She reported it upon release, prosecutors say.
The Federal Bureau of Investigation wants to know if McCoy has other possible victims.
"While in custody, this woman didn't deserve to be allegedly abused and degraded by a sworn public servant," said William F. Sweeney, Jr., Assistant Director-in-Charge of the FBI's New York Field Office. "Police officers are held to a high standard, as they should be, and they certainly don't have the authority to disrespect any human being. This type of conduct threatens the reputation of the vast majority of law enforcement officials who serve each day with honor and integrity."
An arraignment was scheduled for Thursday. The woman sued in May over the allegation for $5 million.
[Image via FBI]
Have a tip we should know? [email protected]