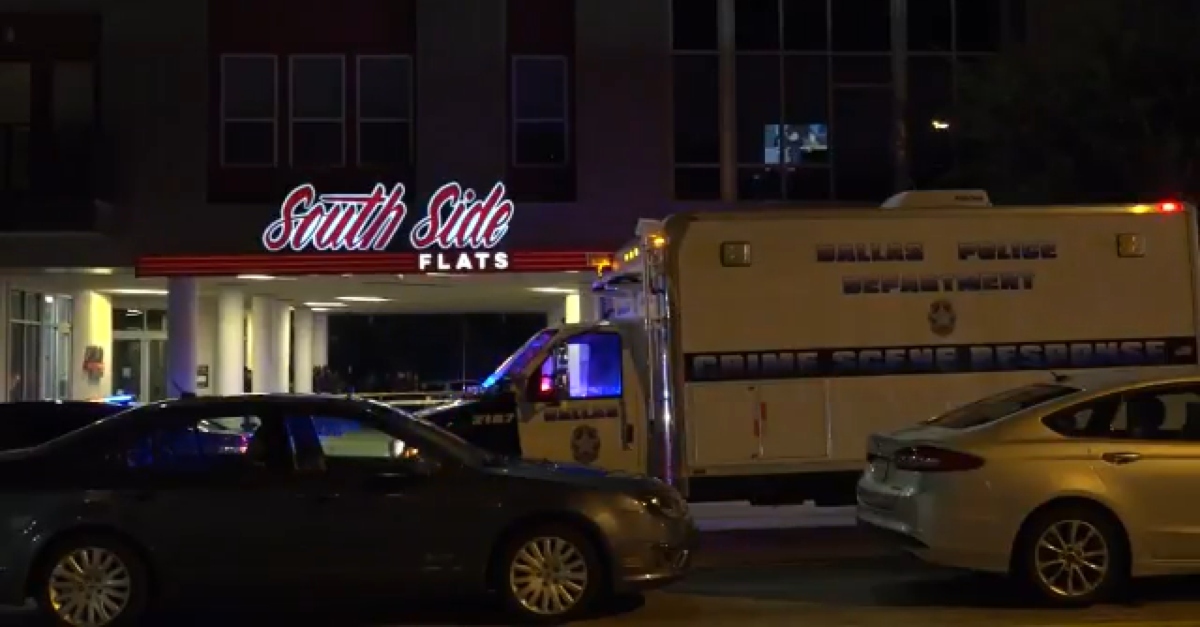 A Dallas police officer shot and killed a man after mistakenly entering an apartment she thought belonged to her, cops say.
According to a news release, preliminary information suggested that the officer came home in uniform after working a full shift. She told the responding officers that she came into the victim's apartment thinking it was hers. Authorities didn't say how it happened, but she ended up opening fire at the person. This individual was taken to a hospital and pronounced dead.
Medical examiners identified the victim as 26-year-old Botham Shem Jean, according to NBC 5.
The officer involved did not sustain injuries, and is on administrative leave pending the Dallas Police Department's ongoing investigation with the District Attorney's Office.
In a press conference Friday morning, Sgt. Warren Mitchell declined to answer whether the officer believed the victim was an intruder in her apartment. He emphasized that they just had preliminary information, and that they hadn't even interviewed the cop yet, according to NBC.
The shooting occurred over at the South Side Flats apartment building. Residents wondered how this could have been happened in the first place. They told The Dallas Morning News that they can open apartments with either standard keys or a keypad code.
"How can you make a mistake like that, getting into someone else's apartment?" said 80-year-old Raquel, a resident who declined to give her last name. "Don't they train police?"
She said she is now reluctant to call the cops, because she worries it will end in tragedy.
[Image via NBC DFW screengrab]
Have a tip we should know? [email protected]