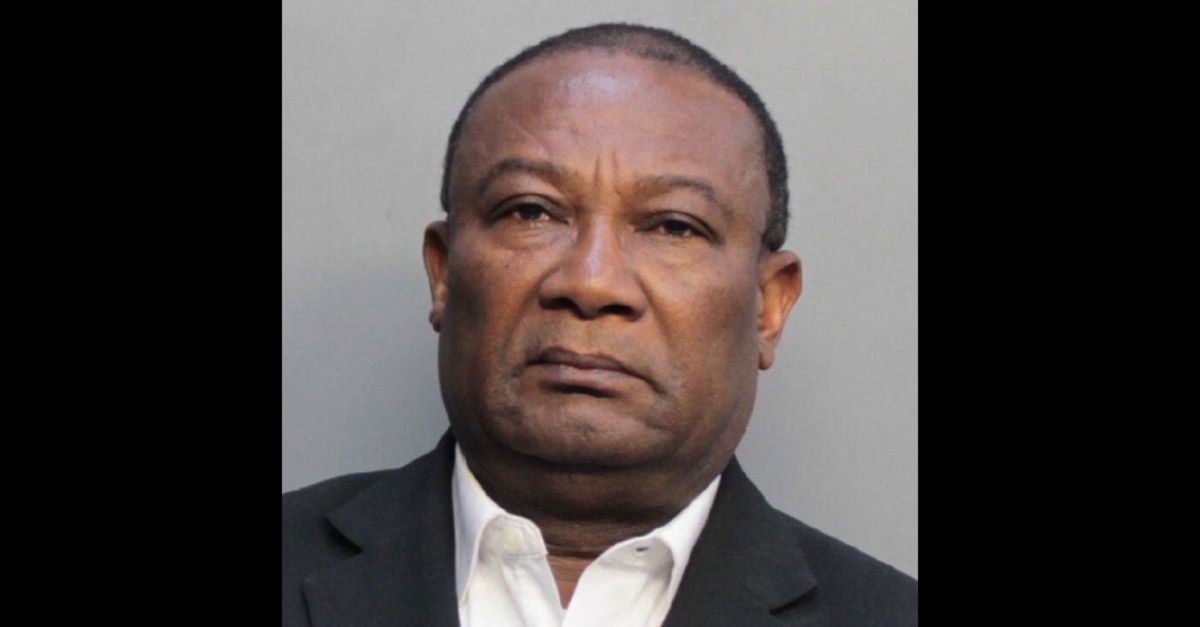 A priest in Miami-Dade County, Florida is charged in the sexual battery of an incapacitated victim. Father Jean Claude Jean-Philippe, 64, drugged a woman and assaulted her, cops said in a Miami Herald report.
The defendant and his alleged victim went back some time, cops said. She was a parishioner at his church, and he officiated her wedding, according to the arrest affidavit.
He allegedly invited her to his residence on church grounds, and offered her tea. She accepted, and passed out, only to wake up about two hours later in his bed, according to cops. She was allegedly in the nude.
She confronted Jean-Philippe, who was in underwear and was shirtless, cops said. The defendant denied sexually assaulting her, but she smelled bodily fluids, according to the report obtained by the Herald.
The Archdiocese of Miami announced Saturday that they put Jean-Philippe on administrative leave, and are cooperating with cops.
Church officials said they got a complaint about the priest's behavior on March 4. They met with the alleged victim, and they "directed" her to tell cops about this, according to their statement. The archdiocese statement said officials offered the woman "pastoral and psychological counseling."
"Father Jean-Philippe, a religious order priest, is a member of the Congregation of Priests of the Mission, also known as Vincentians," the archdiocese wrote.
Jean-Philippe admitted to the sexually assault, as well as massaging her with oil, cops said.
It's unclear if Jean-Philippe has an attorney in this matter. He could not be immediately reached as of press time.
[Mugshot via Jean Claude Jean-Philippe]
Have a tip we should know? [email protected]