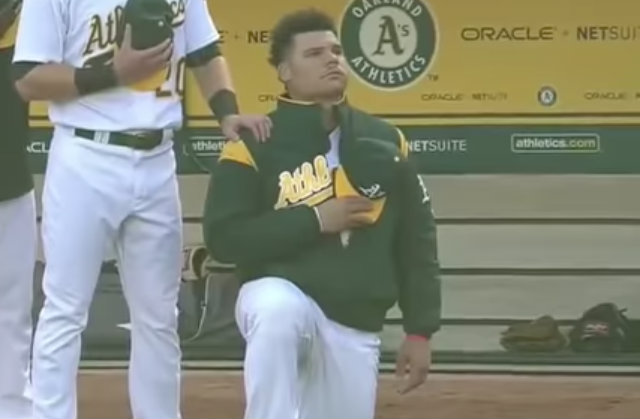 Oakland Athletics catcher Bruce Maxwell was arrested Saturday for pulling a gun on a woman, according to TMZ. Cops in Scottsdale, Arizona booked him on one count of aggravated assault with a deadly weapon. The alleged victim was a food delivery driver.
Maxwell, 26, is widely known as the first MLB player to kneel during the national anthem in protest of police brutality against people of color. He reportedly remained locked up as of Sunday morning, and has still yet to face a judge.
Law Newz reached out to the Oakland As for comment.
"We were disappointed to learn of the allegations," said Catherine Aker, Vice President of Communications & Community, in an emailed statement. "We take this situation and ongoing investigation seriously. We are gathering information from the proper authorities and do not have further comment at this time."
Maxwell could not reached for comment.
[Screengrab via NBC]
Have a tip we should know? [email protected]