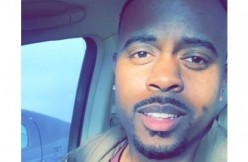 Hey, guys, let's talk about race in America! A black man said an Airbnb host rejected him because of the color of his skin, and he can prove it because he ran a test using two "white" profiles. But the company disputed his claim.
Virginia resident Greg Selden made the allegation Wednesday on Twitter, BuzzFeed reports. His prospective host had told him the space was unavailable…but then he said he noticed the Airbnb advertisement remained active. Seldon said he then made two fake accounts, presenting himself as white men via the profile pictures, and the host accepted him both times.
#AirbnbWhileBlack made a fake profile as a white guy and was accepted immediately. pic.twitter.com/miUWG3OvQV

— G. Sel (@_GSelden) May 4, 2016
Seldon claimed both fake accounts had similar information to his, except one presented an older man (remember this sentence because we're coming back to it shortly).
He sent his "host" a message after he purportedly discovered the ruse.
"I just want to let you know that I'm quite aware of you not renting to me because of my skin color," he wrote, according to BuzzFeed. "I'm sorry for your prejudice ways and quite disappointed to see people like you are still present. I do not know you and you do not know me, but I hope for your sake that in the future you'll be able to see a human as a human without discriminating on the color of their skin. Bless you my man."
He said Airbnb itself didn't respond when he sent them his complaints, but the company did send a statement to BuzzFeed: The spokesman said Seldon first reserved one night as himself, then for two nights using the fake accounts, and this possibly explained the initial rejection.
Seldon claimed that's utterly false.
"I saw the update [statement] from the Airbnb spokesperson," he told BuzzFeed. "But I also requested it for the same dates. One night, under the other profile."
No doubt this story will lead to well-reasoned, polite debates in the comment section.
[image via Twitter]
–
Follow Alberto Luperon on Twitter (@Alberto Luperon)
Have a tip we should know? [email protected]