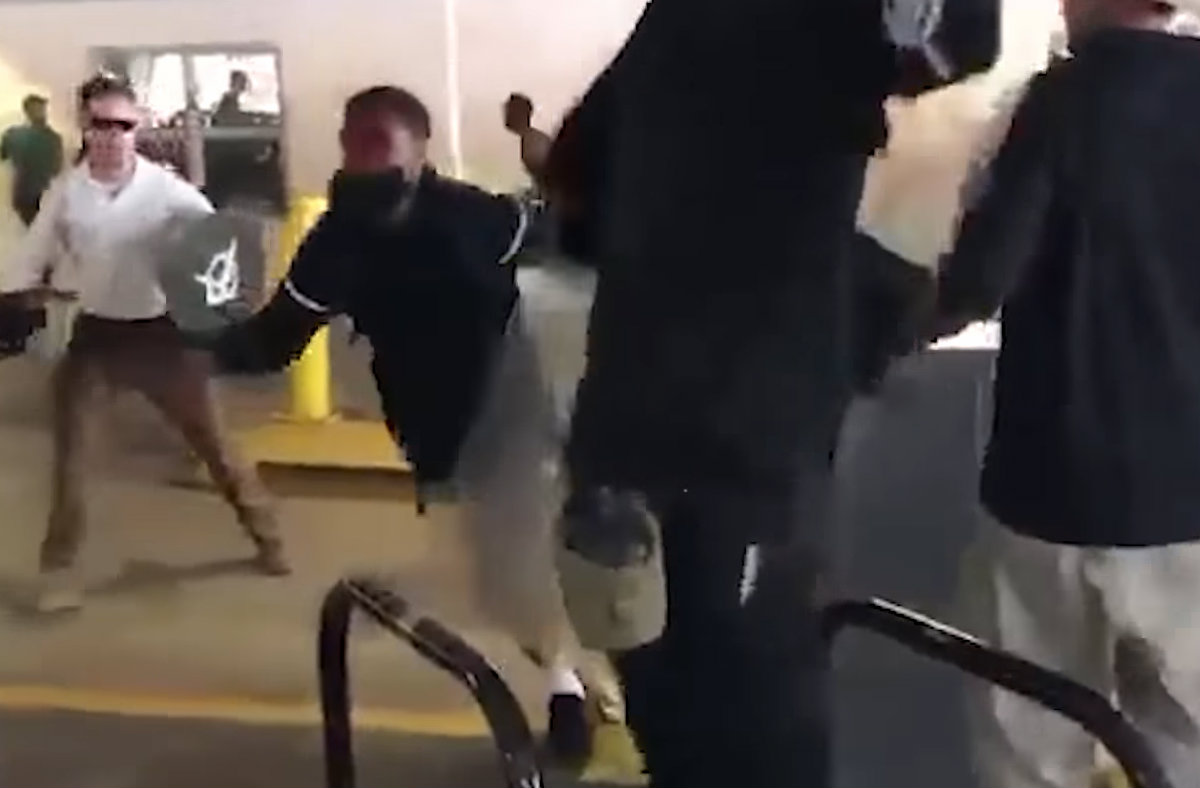 A man seen being beaten amid a white supremacist rally in Charlottesville, Virginia, was acquitted on Friday for allegedly assaulting a white nationalist, according to The Washington Post. DeAndre Harris, who is black, was found not guilty in a bench trial in Charlottesville District Court, and dodged a possible year-long prison sentence and a $2,500 fine.
He became famous the worst kind of way last year. Video showed him being beaten in a parking garage by several individuals, sustaining serious injuries including a spine injury, and head lacerations.
Nonetheless, authorities later put out a warrant for his arrest. Harris was accused of attacking Harold Crews, who is an attorney in North Carolina, and state chairman of The League of the South. The organization describes itself as a "Southern Nationalist" organization.
Judge Robert Downer Jr. ruled that Harris didn't mean to hit Crews. He swung a flashlight at him only because he thought Crews was using a flagpole to attack a friend of Harris's.
The defendants in Harris's beating—Daniel Borden, Tyler Watkins Davis, Jacob Scott Goodwin, Alex Michael Ramos—face pending trials.
[Screengrab via Young Turks and Sytonnia Live]
Have a tip we should know? [email protected]