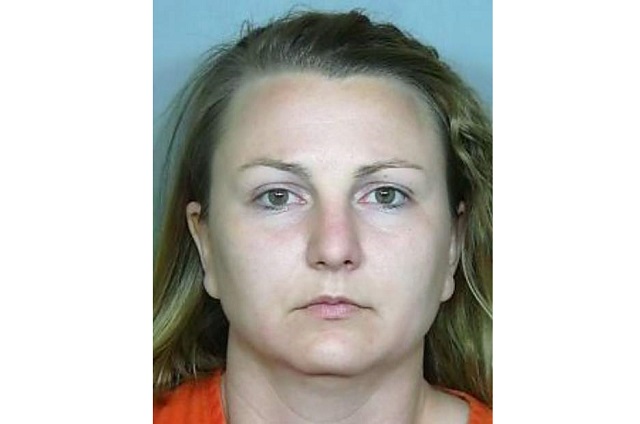 A Colorado woman facing two theft-related cases pleaded guilty on Friday. In one of the cases, Rachel Einspahr was accused of taking two children she was babysitting to a bank, and using them in a robbery plot.
Police records stated that Einspahr pulled up to a bank's drive-through with the two kids in the backseat, and passed a note to a teller saying that a man was threatening the children with a gun and demanding money, the Greeley Tribune reported, and then drove off with $500. One of the kids reportedly told authorities that there was no man in the car with them.
Einspahr had been charged with robbery, but reached a plea agreement for attempted robbery. She also pleaded guilty to theft and forgery, to cover that case and a second one, where Einspahr was facing 31 charges for stealing $32,000 from a small business she was managing. She was sentenced to six years in jail.
Her attorney, Michael Williams, said that the charges from the second case are what led to the plea agreement, and that if she was only facing the robbery charge from the bank incident, she may not have taken a deal. "We don't believe the people could've met that burden, but since she's charged with three pages of counts in the other case she's agreed to take the six years," Williams told the Tribune.
Have a tip we should know? [email protected]