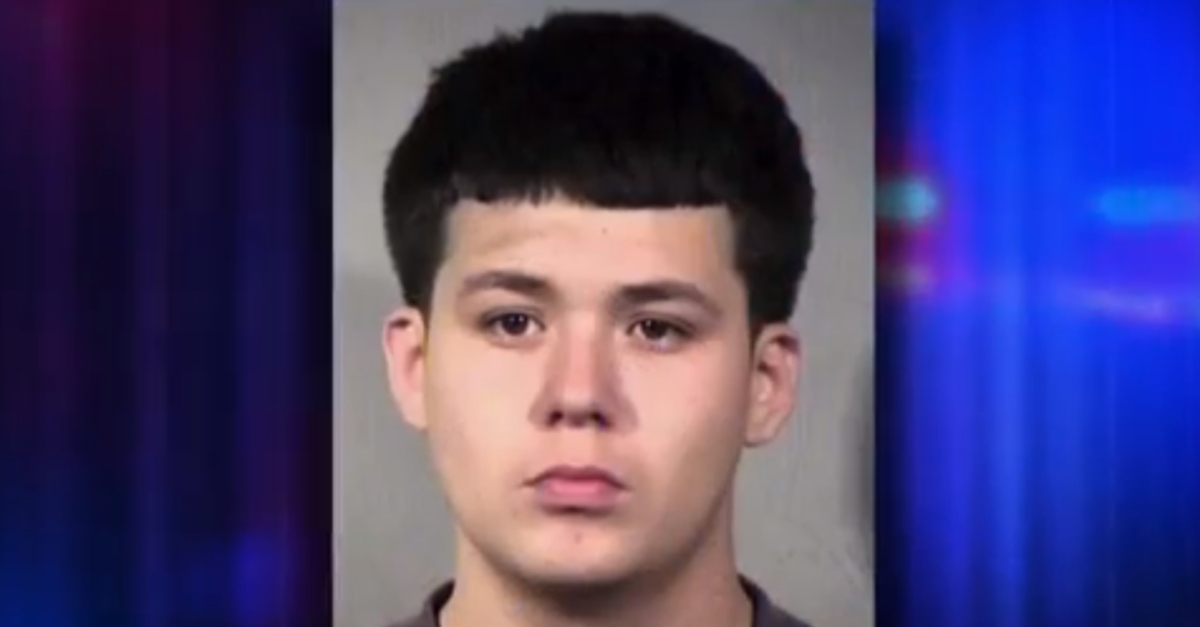 Herein lies a sequence of events leading from hot sauce to shotgun. Antonio Alonso Ballesteros, 18, is charged with aggravated assault for an alleged tantrum at a McDonald's in Phoenix, Arizona, according to ABC 15.
Ballesteros was at the drive-thru of the fast food restaurant on January 11, cops said. He ordered and got fries, but according to cops, he threw a fit because he didn't get hot sauce. Ballesteros allegedly stepped inside the McDonald's and threw soda at an employee.
The staffer followed him out of the store to take down the license plate number, but Ballesteros allegedly pulled a shotgun from his SUV, racked it, and aimed it at her and bystanders. Ballasteros allegedly left the scene, but cops were able to track him down since surveillance footage captured his license plate number.
Cops said he claimed he only pulled out the shotgun because he thought the employee was going to throw coffee at his SUV, and that he was just attempting to frighten her.
In other recent fast food brawls, footage showed a McDonald's customer in Florida grabbing a female employee by the shirt. This allegedly started over a straw. The staffer repeatedly punched him to escape. Daniel Willis Taylor was charged in the incident with two counts of battery. Pinellas County records viewed by Law&Crime show that that case is pending, with an arraignment scheduled for February 11.
Also in Pinellas County, Florida: James Francis Jones was arrested for allegedly grabbing the butt of a 16-year-old employee. Court records viewed by Law&Crime showed that he changed his plea to no contest on Thursday, and he was sentenced to probation for battery.
[Mugshot via Phoenix Police Department and ABC 15]
Have a tip we should know? [email protected]