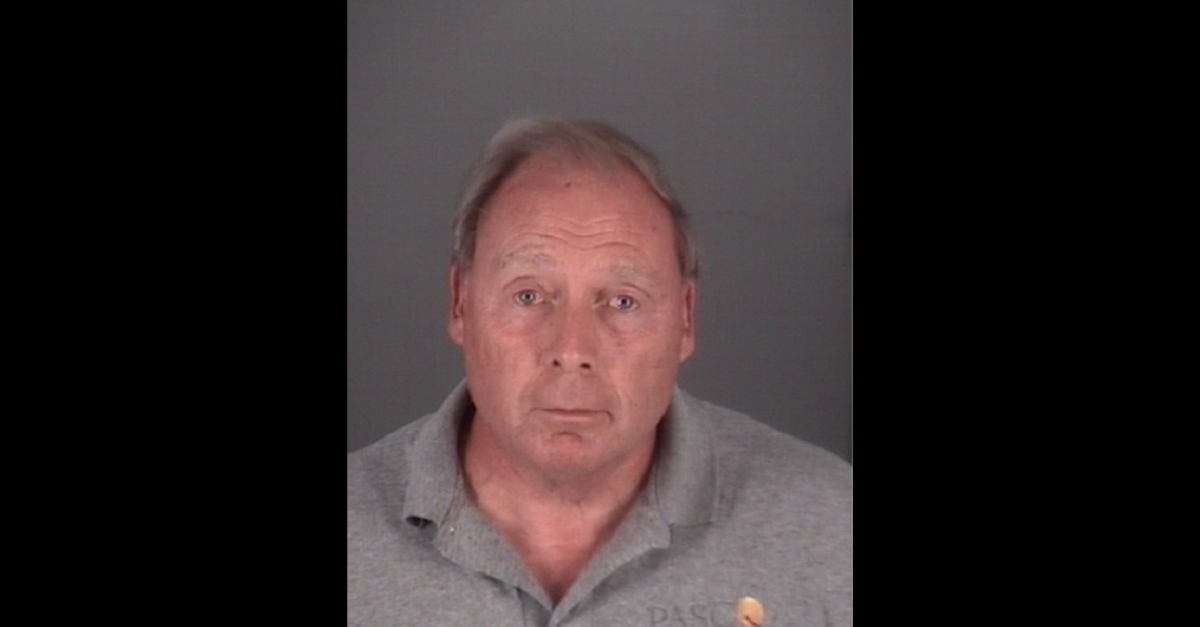 Terrence Rowe, the acting mayor of Port Richey, Florida, was arrested Wednesday for allegedly interfering in an criminal investigation on behalf of his predecessor Dale Massad. If that second name doesn't seem familiar, then maybe you'll remember him as the Florida mayor accused of shooting at deputies last month.
Then-mayor Massad was arrested February 21 on five counts of pre-meditated attempted homicide. He called Rowe from the Pasco County Detention Center on March 3, according to a criminal affidavit obtained by Law&Crime. In this recorded conversation, he made allegations that a certain Port Richey police officer was "hired illegally, fired illegally and re-hired illegally," said authorities. Massad allegedly complained about this cop being involved in his arrest. Rowe said he was "on it."
"Okay, so anything you can do is good," Massad allegedly said.
"You know, this doesn't go down without somebody answering for it!" Rowe allegedly said.
Deputies said that they were originally just going to arrest Massad for allegedly practicing medicine without a license. His former doctor voluntarily surrendered his license in 1992 amid allegations that his mistakes caused the death of a 3-year-old patient, according to ABC News. Authorities said he has continued giving medical treatment, however, and they showed up at his home. Massad allegedly resisted arrest and said he wouldn't go back to jail, said Pasco County Sheriff Chris Nocco. Massad had previously been arrested in a domestic violence case.
Florida Governor Ron Desantis suspended Massad from office because of the clash with deputies, but that became a moot point, when he resigned hours later. Rowe, the vice mayor, stepped in to lead Port Richey.
The attorneys for Massad are downplaying the allegations. Lawyer Bjorn Brunvand told WFLA that yes, his client fired two shots during the February 21 incident, but never at anyone. Co-counsel Dennis deVleming insisted there was nothing sinister about the conversation.
Massad remains in jail without bond.
Rowe was released on Thursday. Charges include obstruction of justice. Pasco County records name no attorney of record. He did not immediately respond to a Law&Crime request for comment.
[Mugshot via Pasco County]
Have a tip we should know? [email protected]