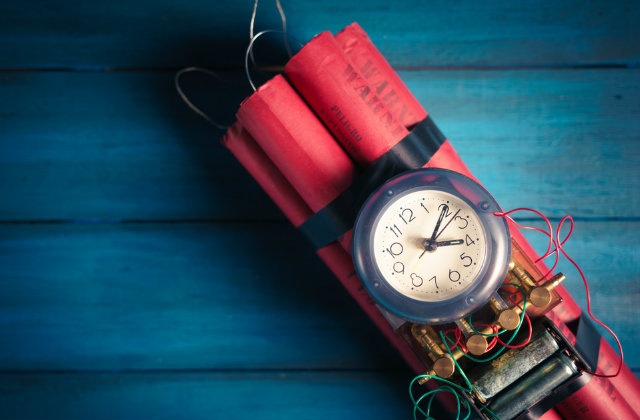 Police in Tampa, Florida recently announced the arrest of Devon Arthurs in the murders of his roommates Jeremy Himmelman and Andrew Oneschuk. Well, there was another roomie and he was arrested after investigators linked him to explosives in their apartment.
This is how Brandon Russell entered the story. Arthurs was arrested by cops after a hostage situation at a smoke shop on Friday, police said. He allegedly told officers he'd killed two roommates at his nearby apartment.
They had all been neo-Nazis, but Arthurs said he recently converted to Islam, and murdered two of them for disparaging his new religion, cops said. He reportedly led officers to the scene, where they found Russell crying outside the apartment. This fourth roommate had apparently discovered the dead men, and Arthurs claimed he had nothing to do with the killing, cops said.
Now Russell has been arrested thanks to what investigators incidentally discovered at the apartment. An FBI agent on Saturday submitted a probable cause affidavit pushing for charges.
That's because Arthurs said that all four roommates, including Russell, had been neo-Nazis. Further more, the affidavit says, "Arthurs stated that for some time before the murders, he had been privy to Russell participating in online neo-Nazi internet chat rooms where he threatened to kill people and bomb infrastructure."
The affidavit stated that the Tampa Police Department got a search warrant for the apartment and discovered items that could be used in explosives including hexamethylene triperoxide diamine, potassium chlorate, potassium nitrate, a package of ammonium nitrate allegedly addressed to Russell, nitromethane, hexamine, and critic acid. The agent believed that the ingredients, including items that could be used in detonation, could make up a bomb as defined under federal law.
The agent said they found ammunition and firearms, as well as Nazi and white supremacist propaganda in Russell's bedroom. "Radiation sources" of thorium and americium, and a picture of Oklahoma  City bomber Timothy McVeigh were also discovered.
The agent questioned Russell, who reportedly defended himself by saying the items were used in an engineering club at the local University of South Florida. But an ATF official later said this man didn't have the registration for having these explosives, the affidavit stated.
Russell was arrested by sheriff's deputies on Sunday down in Key Largo, Florida. He faces federal counts of possession of unregistered destructive devices and unlawful storage of explosive charges. He could not be reached for comment.
[Image via Fer Gregory/Shutterstock ]
Have a tip we should know? [email protected]