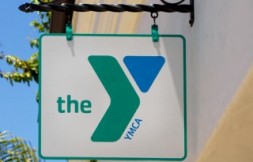 From the "Are you kidding me?" department, a Michigan YMCA caught heat for their "Underground Railroad" program, meant to teach campers about slavery through a simulation. What was meant to be an educational experience turned into a traumatic nightmare for black children who were forced to portray slaves on an auction block while instructors played masters, chasing the kids on actual horses, according to complaints.
Tiffany Birchett, mother of one of the campers, told The Detroit News that her 10-year-old daughter was disturbed by the program at the YMCA Storer Camps in Jackson, with instructors dancing and acting happy before participating in the activity where they held certificates that allowed them to buy slaves. The enslaved children then had to hold the certificates once they were bought or sold.
Birchett worked with the ACLU of Michigan to put a stop to this, and called her daughter's school principal, William Murphy, to let him know what was going on at the camp. Murphy reached out to Nancy Burger, the director of Outdoor Environmental Education for the YMCA Storer Camps, who denied the allegations of what went on during the event which had existed for 20 years.
Mark Fancher, staff attorney for the Michigan ACLU Racial Justice Project, then wrote a letter to Kevin Washington, president and CEO of YMCA USA, demanding an end to the program. That same day, Brad Toft, president of the YMCA of Greater Toledo, which operates the Storer Camps, called Fancher to let him know they were ending the program.
[h/t The Detroit News, Image via Shutterstock.com]
Have a tip we should know? [email protected]