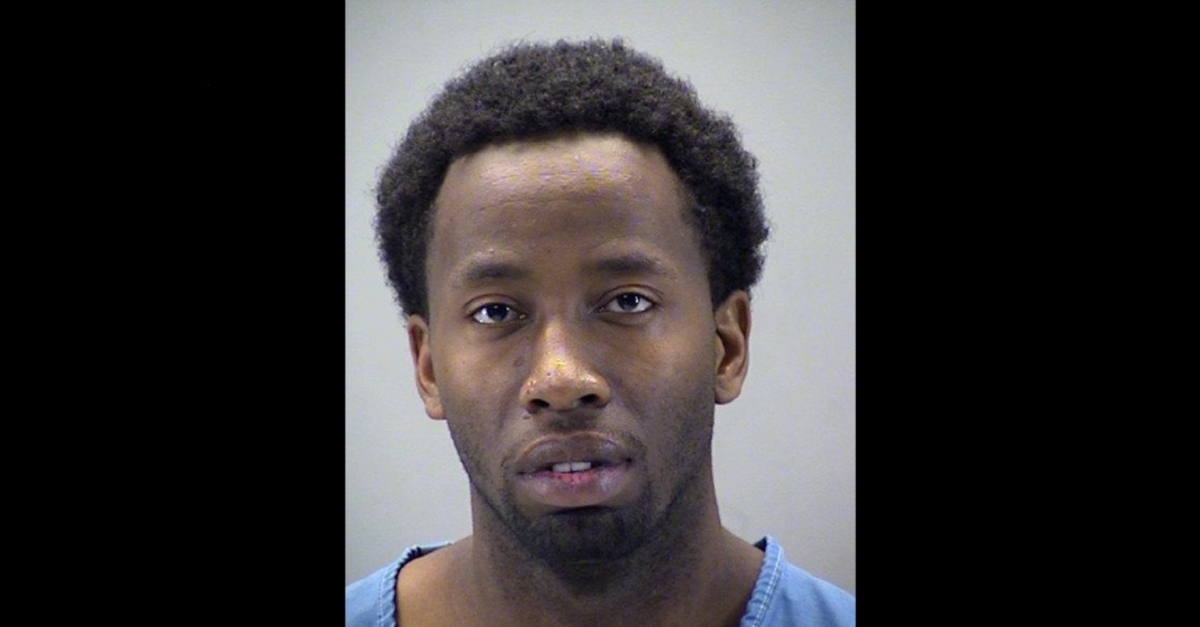 An Ohio family is grieving after 17-year-old LaShonda Childs was allegedly murdered by 28-year-old ex-boyfriend Trendell Goodwin. Relatives claimed that the suspect lied about his age and stalked her.
"He was the type of guy who would call you 70 times a day," said LaShonda's mother Nina Childs in an off-camera interview with WHIO. "Nonstop. It was aggravating as well as annoying and scary."
Police say Goodwin shot and killed LaShonda on October 2nd. He had allegedly terrorized her and her current boyfriend.
"This dude got a gun pointed to my boyfriend's head," Childs told 911 in a call reported by The Dayton Daily News. "I've got a restraining order on him. The police told me to call when I see him. I gave you the address. Can't you just send somebody out there? I'm scared. He's got a gun. I can't talk … I can't talk. I'm in a bad situation."
Her mother told the outlet that Goodwin told LaShonda back on September 2017 that he was just 20. Her daughter attempted to distance herself from the man a few months after that, said Nina Childs. Family members and court records indicated they remained in contact over the past year. The age of consent is 16 in Ohio.
Goodwin was arrested multiple times in the past year. In Christmas Eve, he allegedly tossed a drink at LaShonda and tried to take her out of a car by her feet after she apparently texted another man. Last February 19, he allegedly hit her in the face, and hit her shoulder over texts involving another woman. The arresting officer in that incident noted a fresh bite mark on her left shoulder, swelling on her face, and abrasions on her neck and nose.
Nina said that LaShonda filed for a protective order, but that was never served because Goodwin kept dodging it. The victim's brother, Jaylon Childs, told WHIO that this time, LaShonda was finished with her ex.
"She was really in the process of leaving," he said.
Goodwin appeared in court Friday. His bond was set at $1 million. He remains held at Montgomery County Jail as of Monday on counts of murder and felonious assault. He is scheduled for another court appearance to take place October 12.
Goodwin's father, who asked not to be named, spoke to The Dayton Daily News about him. He called Childs' murder a tragedy for both families, but especially the victim's. The man did, however, insist his son wasn't an awful person.
"He's not an angel, but he's not a devil," the father said. "He's not public enemy number one."
He asked that people reserve judgment on his son's guilt.
"I believe that anyone that commits a crime should be punished in one capacity or another," he said. "If it's proven that he did it, he deserves to be punished."
[Mugshot via Montgomery County Jail]
Have a tip we should know? [email protected]