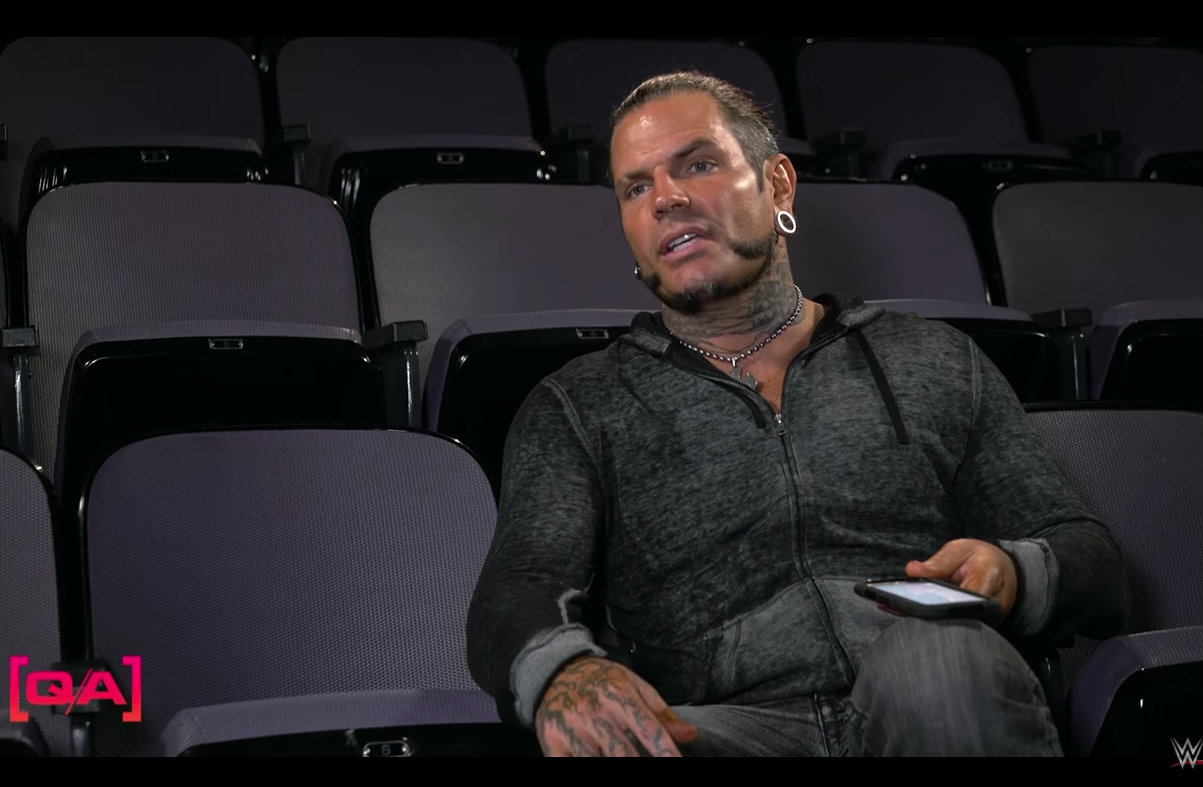 Jeff Hardy, one of pro-wrestling's top performers for decades, was arrested for driving while impaired on Saturday. Authorities in Concord, North Carolina booked him after he ran his vehicle off the roadway, according to the arrest report obtained by CBS Sports. He allegedly hit 105 feet of guardrail before spinning out, and stopping at a rest in the middle of the right-side northbound lane. Cops said he caused $8,000 of damage to his car, and $5,000 to the guardrail. It is unclear if he sustained any injuries.
Hardy, who once pleaded guilty after a 2009 arrest on drug charges, is currently out on bail, and he is scheduled for a court date on April 16. He did not immediately respond to a Law&Crime request for comment Monday afternoon.
WWE released a statement on Monday, basically saying that they'll wait and see how the criminal case unfolds.
WWE statement on Jeff Hardy's arrest over the weekend:

"Jeff Hardy is responsible for his own personal actions. We are investigating the matter and awaiting information from local law enforcement officials."

— Ryan Satin (@ryansatin) March 12, 2018
Company policy bans talent from using drugs that lack prescriptions, and even some prescribed drugs under certain conditions. Hardy has been out of action since sustaining a shoulder surgery in September, but had been reported to be on the road to recovery.
Hardy is facing a 30-day license revocation in addition to the DWI charge. Cabarrus County court records show that he is scheduled to appear in court the morning of April 16.
[Image via WWE screengrab]
Have a tip we should know? [email protected]