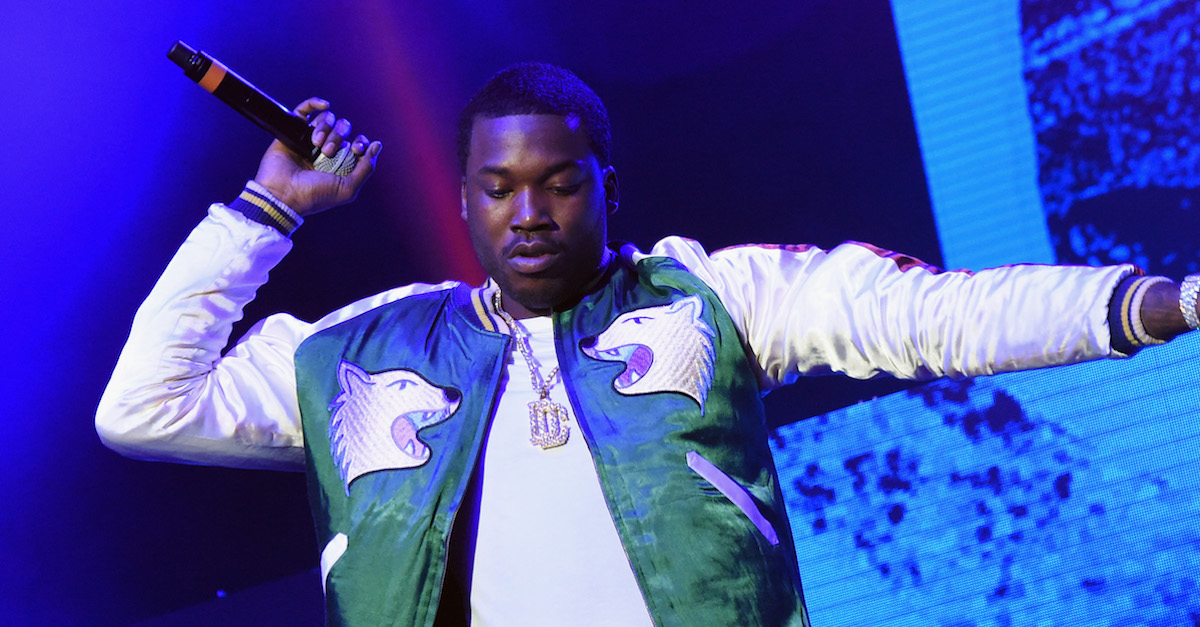 The Pennsylvania Supreme Court ordered the immediate release of incarcerated rapper Meek Mill on Tuesday, this after he was was sentenced in November 2017 to two to four years in prison for violating probation stemming from a 2007 drug and gun arrest and 2009 conviction.
Mill, who at the time of his initial arrest was 19 and still known as Robert Williams, it was determined violated his probation again and again over the years and Judge Genece Brinkley decided in November that two to four years in prison was what he deserved. It was also decided that he would not be granted bail. Mill had been in prison for the last five months.
The state's Supreme Court ordered Judge Brinkley to release Mill on bail as he appeals the convictions from 2009, this on grounds that the arresting officer was on a secret list of corrupt cops.
As Page Six reported earlier in the afternoon, the Superior Court acknowledged in the ruling Tuesday that "there are credibility issues with a police officer who was a 'critical witness' at Petitioner's trial. As such, the Commonwealth agreed that Petitioner is entitled to PCRA relief. Moreover, as reflected in filings in this Court, the Commonwealth has stated it is not opposed to Petitioner being granted immediate bail."
The rapper reacted to the news on Twitter.
Mill is now free to leave the Correctional Institution in Chester, Pa.
[Image via Rick Diamond/Getty Images]
Have a tip we should know? [email protected]