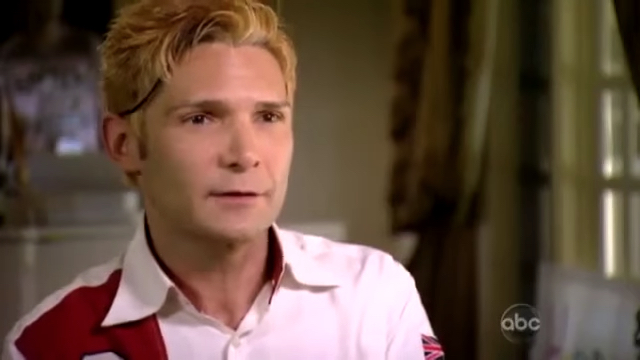 NEW YORK (AP) — The Latest on sexual harassment and abuse allegations against men in the entertainment and media industries (all times local):
10 p.m.
The Los Angeles Police Department says it is no longer investigating a sexual assault report filed by actor Corey Feldman.
The LAPD said in a statement Thursday that the events were so long ago that the statute of limitations has expired on Feldman's allegations and detectives have no further avenues to pursue.
The 46-year-old appeared on "The Dr. Oz Show" last week to say he was sexually assaulted as a child actor and witnessed sexual abuse of other young performers.
Feldman said in a lengthy online post Wednesday that he is grateful to the women who came forward with sexual harassment allegations against Harvey Weinstein because the story has resurrected interest in Feldman's own reports of abuse.
A spokeswoman for Feldman did not immediately respond to a request seeking further comment.
[Image via ABC screengrab]
Have a tip we should know? [email protected]