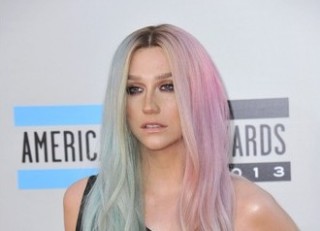 Rosemary Patricia "Pebe" Sebert, mother of pop star Kesha, told Billboard that producer Dr. Luke emotionally abused her daughter on a daily basis. Kesha is currently suing Dr. Luke, real name Lukasz Gottwald, for sexual assault and battery, seeking monetary damages and an escape from her contract with him.
"She was a prisoner," Sebert said. Pebe, a songwriter herself, described her daughter's relationship with Gottwald like "someone who beats you every day and hangs you from a chain and then comes in and gives you a piece of bread." If he told Kesha she looked nice, she would be thrilled, since she was used to constant abuse, Sebert said.
After Kesha became famous, the elder Sebert said, "Luke started getting really hateful." She added that Gottwald "saw her as a cash cow and started manipulating her all the time."
Gottwald's attorney, Christine Lepera, gave a statement to Billboard, saying,
Kesha's court filings are and have always been a transparent business ploy to pressure Luke into a more ­favorable and lucrative contract. Neither Kesha nor her mother have ever sworn under oath that any of the assault allegations have occurred, despite having numerous opportunities to do so. In fact, they swore the opposite in 2011.
Now Pebe Sebert says that she wanted Kesha to come forward immediately after the alleged assault, but her daughter just wanted to focus on her music career. "Looking back, I don't know why we didn't go to the police. Kesha told me not to do anything. LawNewz.com first told you that she didn't go to the police earlier this week. Kesha told her mom, ' I just want to sing. I don't want to be a rape-case victim. I just want to get my music out.'"
[h/t NY Daily News, image via Jaguar PS/Shutterstock]
Have a tip we should know? [email protected]