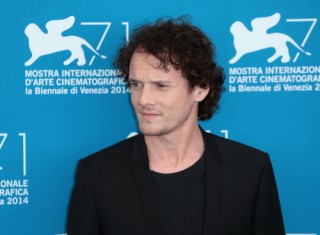 It's a little bit of schadenfreude, and a little bit of the American way.
Today, a proposed national class-action lawsuit was initiated against Fiat Chrysler for its design, manufacture, and alleged concealment of the defect that is suspected to have led to the awful death of "Star Trek"actor Anton Yelchin. The twenty-seven year-old Star Trek actor was killed when his 2014 Jeep Grand Cherokee fatally pinned him between a brick mailbox and a security fence last week.
Several Jeep and Chrysler models – including my own 2014 Jeep Grand Cherokee — were included in a recall of 811,000 vehicles, which was initiated well before Mr. Yelchin's tragic death (and by "well-before," I mean I got my recall notice about two weeks ago). There's not much of a question that if the transmission problem were proven to be a design defect, anyone physically harmed by that defect would have a valid claim against Fiat Chrylser. What's noteworthy about the lawsuit filed today is that it alleges damages for all owners of vehicles affected by the recall – even if they haven't been physically harmed. The crux of the claim is an interesting marriage of the class action system with classic American obsession with celebrity misfortune; the complaint alleges that the abundant media coverage of Anton Yelchin's death brought about a wave of negative publicity for Jeep vehicles, and as a result, their values have diminished. After all, what better way to personally connect with a celebrity death than to use it as a legal basis for one's own suffering?
I have to hand it to the clever lawyers over at Hagens Berman Sobol Shapiro LLC; this isn't one you hear every day, but it definitely makes legal sense. Assuming that Fiat Chrysler did mis-design or mis-manufacture the transmissions in these vehicles, plaintiffs would need to prove that they suffered actual damages to win such a lawsuit. Since, thankfully, most plaintiffs have not suffered physical injury as a result of the faulty transmission, alleging economic damages seems as solid a claim as any. And given the intense media scrutiny of Mr. Yelchin's accidental death, the diminution in value (at least to 2014 Jeep Grand Cherokees – Yelchin's model) could reach unprecedented levels. I'm just wondering whether individual media outlets could be impleaded by Fiat Chrysler as third-party defendants for their part in creating the damages the plaintiffs allege. Either way, I'm sure glad that I opted for lease instead of purchase with my Grand Cherokee.
For plaintiffs and their lawyers who stand to get 1/3 of whatever is paid out, the timing of this lawsuit couldn't be better. Just yesterday, Volkswagen agreed to pay almost $10.2 billion (yup, with a "B") to settle class action claims against it for fraudulently manipulating emissions monitoring in its vehicles. That super-sized payout will function both as a warning to Fiat Chrysler, and as incentive for Jeep-owner plaintiffs to jump onboard this lawsuit. Most class actions against auto manufacturers end in large settlements, which would deprive us the opportunity of seeing whether the celebrity-publicity-equals-economic-damages aspect of the lawsuit could succeed. But either way, we'll keep you posted.
Have a tip we should know? [email protected]
Elura Nanos - Columnist & Trial Analyst, Law & Crime; CEO Lawyer Up