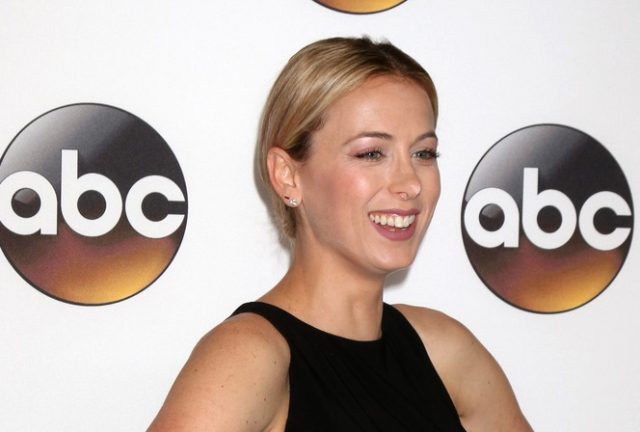 Stand-up comic Iliza Shlesinger held a show in Los Angeles last month called "Girls Night In with Iliza," and one fan says he was kept out because he's not a girl. An ad for the show said "No Boys Allowed," and George St. George claims in a new lawsuit that the venue stuck to this rule, barring him from attending the show, even though he allegedly already purchased a ticket, according to TMZ.
St. George claims that he went to the Will Call window at the venue, Largo at the Coronet, to pick up two tickets, but was told he couldn't go in because he's a man.
Shlesinger, the first woman to win the reality TV competition "Last Comic Standing," is known for her feminist viewpoint. St. George, however, claims that barring men from her show "repudiated hundreds of years of women's struggles to be viewed as being equal to men and is typical of old-fashioned sexism," according to court documents obtained by the gossip site.
St. George didn't stop there, apparently. His lawsuit reportedly goes on to compare the sexism he allegedly faced to the racism faced by Rosa Parks, saying Shlesinger's discrimination against him was "akin to the Montgomery City Lines bus company in Montgomery, Alabama circa 1955."
The promotional page for the show on Largo's website says, "She invites women of all walks of life to come, laugh with her and at her and be ready to share and feel safe for an awesome night of comedy and love." It also features the ad bearing the slogan "No Boys Allowed," but does not mention anything about men being turned away. It does say that the Will Call booth assigns seats on a first come, first served basis, and that there is no late entry. No one at Largo could be reached for comment.
Shlesinger's representation provided Law&Crime with the following statement from the comic:
Since this is a legal matter, I'm unable to comment to the specifics of this lawsuit. I will say that of the many shows I do throughout the year, Girls Night In was a singular evening that encouraged women to get together, talk and laugh about the things we go through as well as donate some money to Planned Parenthood. It's unfortunate that this has now become an issue.
[Image via Kathy Hutchins/Shutterstock]
Note: This article has been updated with Shlesinger's statement.
Have a tip we should know? [email protected]