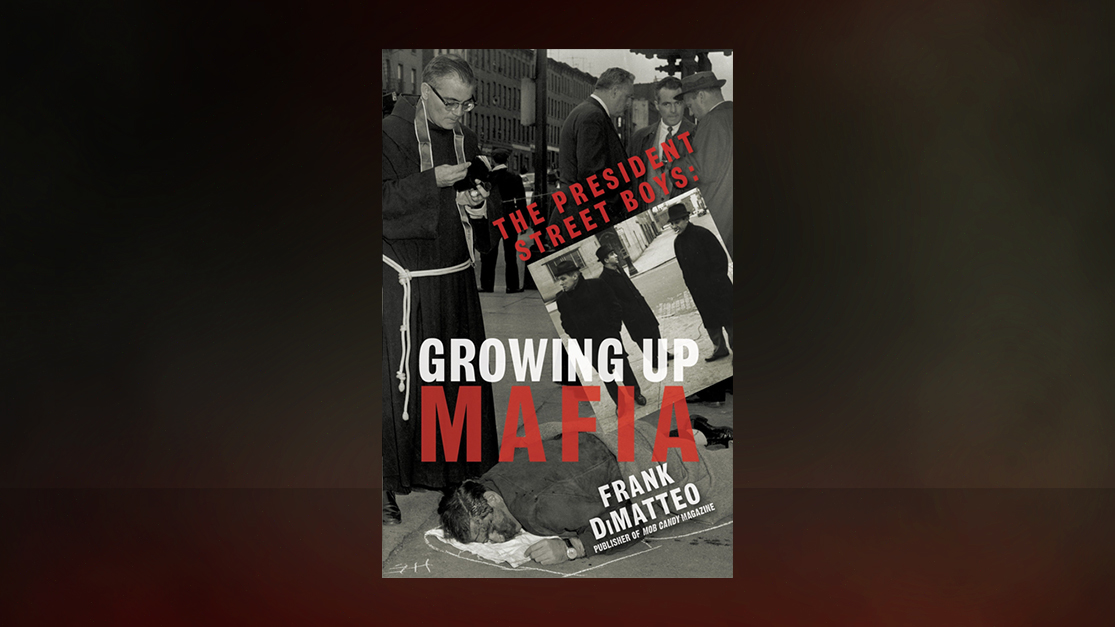 The Godfather and Goodfellas films were adapted from books, but the authors didn't belong to "the Life." Mario Puzo said he learned about it as a gambler, albeit at a distance. Meanwhile, Nicholas Pileggi worked with former gangster Henry Hill to get a close look at La Cosa Nostra. That's why Law&Crime Book Club checked out the work of Brooklyn native Frank DiMatteo.
DiMatteo, a self-described mafia "survivor," grew up surrounded by mobsters like his dad Ricky, and the infamous Gallo brothers. By his count, he was arrested 11 times in his life. That time is over, though. He says he left that life behind.
DiMatteo's memoir from Kensington Books, The President Street Boys: Growing Up Mafia, tells a tale of growing up in Brooklyn amid bloody mob wars. It's reads like your uncle telling stories on a Friday night, a beer in his hand.
Co-author Michael Benson joined him for his next book, Carmine Persico and His Murderous Mafia Family. This time, they focus on Carmine "the Snack" Persico. As in the first book, this hits close to home for DiMatteo. He said that his father joined a group of gunmen to kill Persico, who survived getting shot and went on to run the Colombo crime family. This is also a good read for people who want to see how prosecutors aggressively took down La Cosa Nostra.
La Cosa Nostra's heyday in the United States sits on the edge of living memory. Those who remember, like DiMatteo, are somewhat along in years. Persico, who is serving an effective life sentence in prison, is now 85. Most of us lack first-hand experience with the brutal institution of the mob, and few remember how gangsters dominated neighborhoods and skirted police control. Many Americans only know about the Italian mafia through second-hand tales of murder and corruption. Sometimes romanticized, sometimes deconstructed, but always telling a a story about loyalty undermined by the ruthless, selfish pursuit of money and power.
You can buy The President Street Boys: Growing Up Mafia here, and Carmine Persico and His Murderous Mafia Family here.
[Screengrab via PBS]
Have a tip we should know? [email protected]
Buy it now