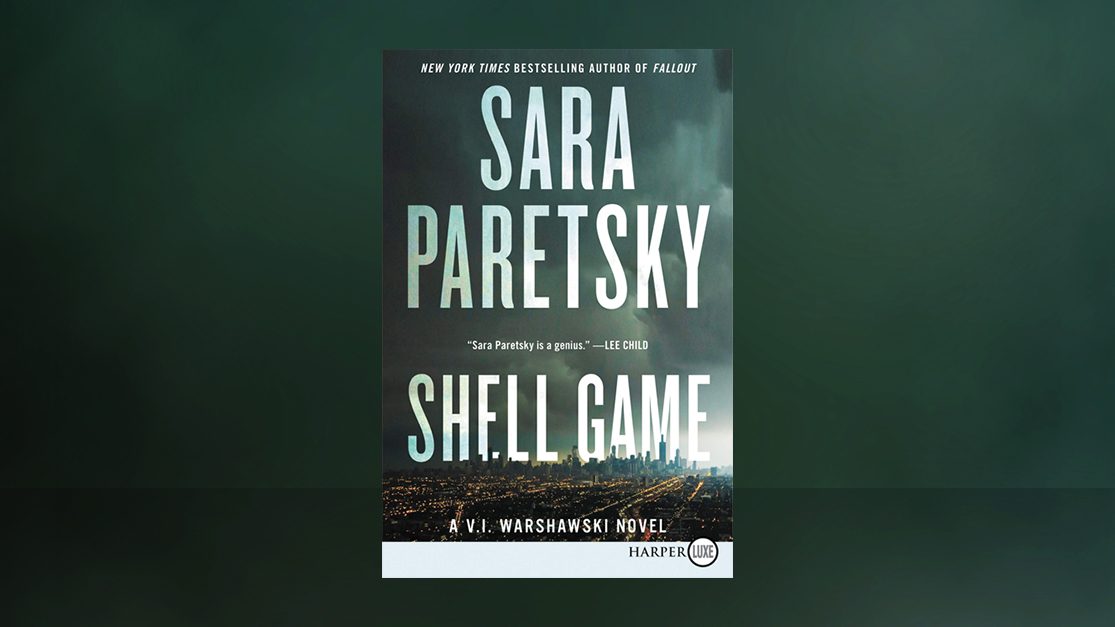 You know a novel is going to be fun when it starts with the discovery of a dead, disfigured body. Sara Paretsky's newest novel Shell Game brings back her legendary private investigator V.I. Warshawski for an adventure entangling Russian mobsters, the vindictive wealthy, ICE agents, and stolen artifacts. Readers know the author and her character best as one of the most influential female protagonists in detective fiction going back to the 1980s.
The book starts with a sheriff's lieutenant leading the heroine and her friend's nephew to look at the aforementioned corpse in the middle of the night. Investigators think this nephew had something to do with what is obviously a murder, but he claims to know nothing about it.
Even when they get some privacy from investigators, the nephew—a member of a pro-immigrant group—maintains ignorance, but Warshawski knows something is wrong.
Problems get more personal for the detective when one of her nieces, the daughter of a long-estranged in-law, also comes to her for help.
It turns out that the woman's sister went missing. Warshawski vows to help, only to be stymied by the missing woman's employers. Of course, Warshawski digs a little deeper and discovers there are some shady dealings involving an island getaway for the rich.
This mix of mystery and intrigue ramps up when Warshawski breaks into the dead man's apartment and is confronted by self-professed ICE agents, who open fire.
Shell Game is a fun read. You have two mysteries to solve, a massive cast of characters to meet and a heroine that helped change the game for female protagonists in detective fiction. You can buy Shell Game here.
[Image via publisher William Morrow]
Have a tip we should know? [email protected]
Buy it now