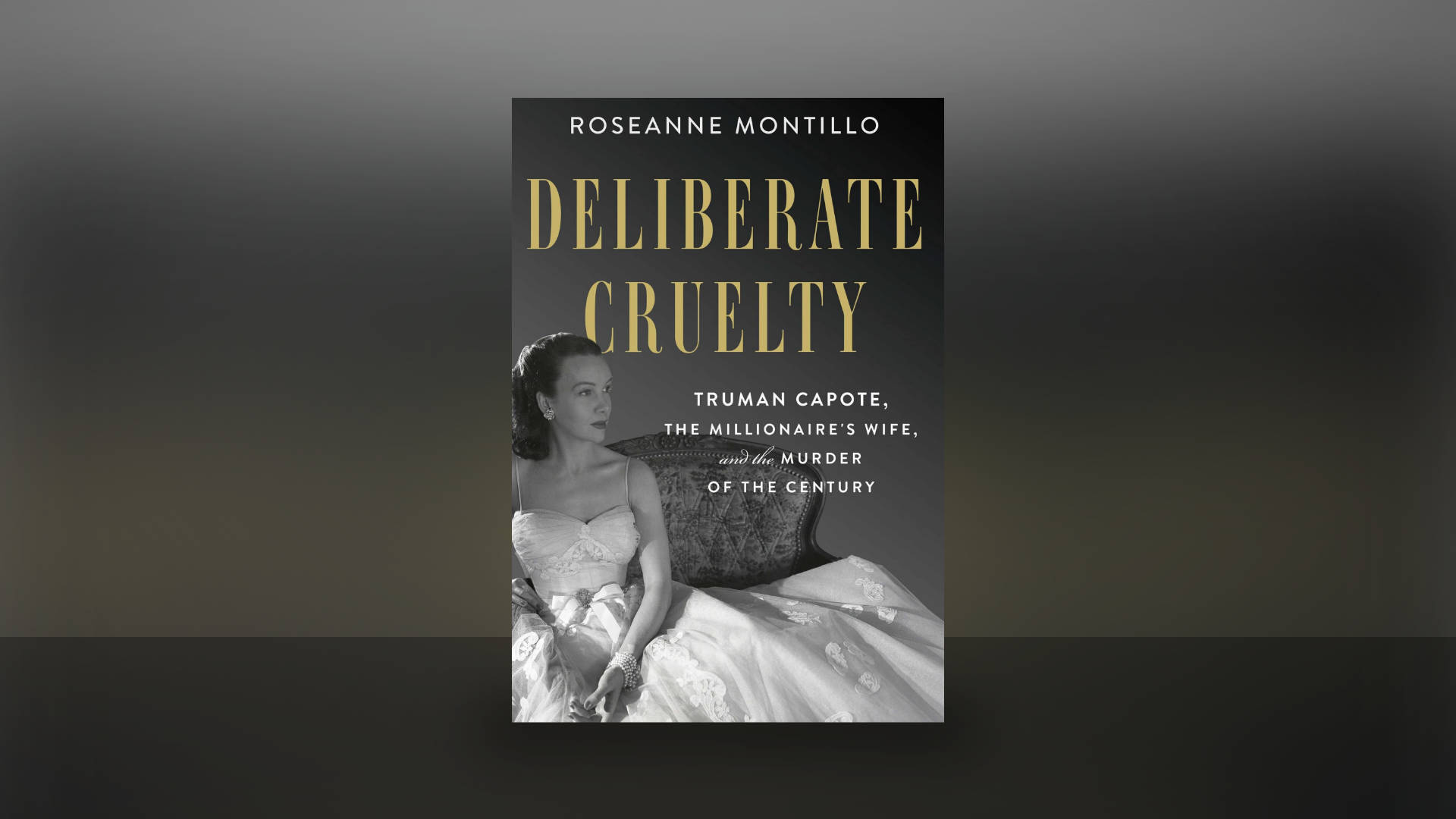 For the epigraph of his posthumously published novel Answered Prayers, Truman Capote chose the very prescient quote by Saint Teresa of Avila, "More tears are shed over answered prayers than unanswered ones."
Though with this quote Capote was giving a nod to the rise and fall of midcentury NYC's elite – whose illicit secret lifestyles and disastrous indiscretions he spends the pages of the novel chronicling – the same words also can be applied to the trajectory of his own career.
Once praised for his talent and surrounded by some of the most influential names of his day, Capote's career died the moment he decided to expose through his too-loosely fictionalized work the very people whose company and patronage he had chased for decades. Most notable was Ann Woodward, the former glamor icon at the heart of Answered Prayers, who pulled the trigger on her husband in October 1955 and earned herself the nickname "Mrs. Bang Bang" from the writer himself. 
Before she was "Mrs. Bang Bang", Ann Woodward had many other monikers, all of which Roseanne Montillo thoroughly unearths in her recent book Deliberate Cruelty: Truman Capote, the Millionaire's Wife and the Murder of the Century. Ann was known in New York's society circles as a shrew, a social climber, and a former showgirl who was rumored to have done a little more for money than was proper to talk about. 
To the town she left behind in Kansas, she was an ambitious beauty who fled home to become the next Joan Crawford and ended up married to money. She was the tossed aside wife of one of America's wealthiest heirs, William (Billy) Woodward Jr., and the mother of their two young sons. She was also a face frequently featured on tabloids, even before the public slaughtering of her reputation for what was officially deemed a tragic mishap – but most believed to be cold-blooded murder.
Already unlikable in her circle, Ann's claims that she opened fire on her husband in a dark hallway after a night of partying and arguing because she thought he was an intruder were immediately taken up by the press and picked apart viciously by anyone who mattered at all. Since Truman Capote was friends with a lot of people who mattered quite a bit, he instantly involved himself.
Involvement for Capote typically meant positioning himself in close enough proximity to any good gossip hub so as to collect the most intimate, salacious, gory details possible, then disregarding the small matter of their truth as mostly irrelevant. This tactic of sidling up to a good source and spinning hearsay back into something dreamily reminiscent of fact is the same one he would later use when writing In Cold Blood. 
While the now well-known story of the family murdered on their farm in Holcombe, Kansas is what secured Capote's position at the very top of the literary world – and immortalized him as the creator of the true crime genre as we know it today – it was not his first attempt at this type of an experimental project. Billy Woodward's murder was the perfect story for him to practice on.
As Montillo tells it, Truman Capote and Ann Woodward were not dissimilar. They both had spent much of their childhoods as social outcasts, and despite taking all the correct steps could never quite integrate themselves socially in adulthood either. They were both fascinated by wealth and beauty, and craved powerful connections, but also would always manage to do something to repel these connections once they came within reach. They lived close enough to the upper echelons of society to make all of their interactions very high-stakes, and somehow always flipped the coin in the wrong direction for themselves.
Montillo writes that,
"like Capote, Ann Woodward had also worked hard to infiltrate a society into which she didn't belong, and where she'd come to learn she had always been ridiculed, no matter how carefully she had been mimicking those around her."
It's no wonder that when they met, shortly after Ann's release from any charges in connection to Billy's death, they hated each other.
The experience of reading Montillo's account is an exceptional one, with a similar sense of thorough world-building emerging from all angles as is found in Capote's work. The story of the murder and its after-effects is not so much told as it is left to unfurl vividly through a roundtable of voices chiming in.
A Life magazine headline holds just as much weight as an excerpt from a letter between society friends in painting the picture of Ann and Billy's marriage, and the utter demonization she underwent in the public eye after his death. Yet Montillo is careful to distance her own well-researched account of Ann from the accounts of those who knew her (or claimed to). What she provides instead is a much more humane retelling of the biggest mistake of Ann's life  – marrying Billy – then twelve years later murdering him.  
Readers of Deliberate Cruelty will be left craving an answer to the question of whether Ann knew she was aiming at Billy that night or not, but they will simply have to draw their own conclusions. The way Montillo tells it, Ann herself might not have even known. In the same way true crime stories embed themselves so easily in the horrified minds of readers, Ann's mind was filled that night with fears of a violent intruder who had already broken into several homes in her ritzy, Oyster Bay neighborhood. She told herself a story that something bad was about to happen, and lo and behold it did. 
What Montillo does present instead of that one most sought after answer is a series of questions about the nature of true crime novelization in general. How do these types of retellings shape our memories of the victims? How do they influence how we view ourselves in relation to the survivors? Can someone on the outskirts of a community ever really get the story straight? And what are the after-effects of trying to add narration to a serious crime? As his career advanced, Capote straddled the line between writing truths and untruths with quickening recklessness, which is partially what made him famous. Since his medium of choice at that point was true crime, though, was this approach actually deeply flawed?
After taking a pause to bask in the commercial success of In Cold Blood, Capote turned his attention back to Ann Woodward and the manuscript for Answered Prayers once again, this time with some serious true crime reporting under his belt. Over the course of the next decade, he would talk about the future publication of Answered Prayers with complete confidence that it would change the landscape of American literature and skyrocket him to an untouchable level of fame. Not quite finished, yet anxious to put the story out into the world, he published a one chapter excerpt, titled "La Cote Basque, 1965,"in the November 1975 issue of Esquire. 
Opinions were harsh and unwavering. Capote had not been careful enough to hide the identities of his subjects, and New York society's inner circle was extremely displeased at the descriptions of them he rendered in print. Many of his closest friends at the time, appalled at reading about their problems and indiscretions so obviously aired in that chapter, turned their backs on him permanently.
Still, the worst outcome of the "La Cote Basque, 1965" publication was the impact it had on Ann. Having attempted unsuccessfully for twenty years to overthrow the stain that had been cast on her reputation and reassemble even the smallest bit of a social life, she did not have it in her to face yet another resurgence of the story of Billy's death. Three days before it even hit the newstands, Ann Woodward killed herself with cyanide. This time, Montillo argues,  it was obvious what had happened.
Billy Woodward's mother Elsie summed up the ill-fated connection between Capote and her daughter-in-law neatly when she commented to a friend upon hearing of Ann's suicide, 
"Well, that's that. She shot my son, and Truman just murdered her, and so now I suppose we don't have to worry about that anymore." 
Though Capote's literary brand of murder is that which can only really be prosecuted in the court of public opinion, the outcome was a veritable life sentence on his otherwise stellar, albeit gruesome, career.
Have a tip we should know? [email protected]
Buy it now