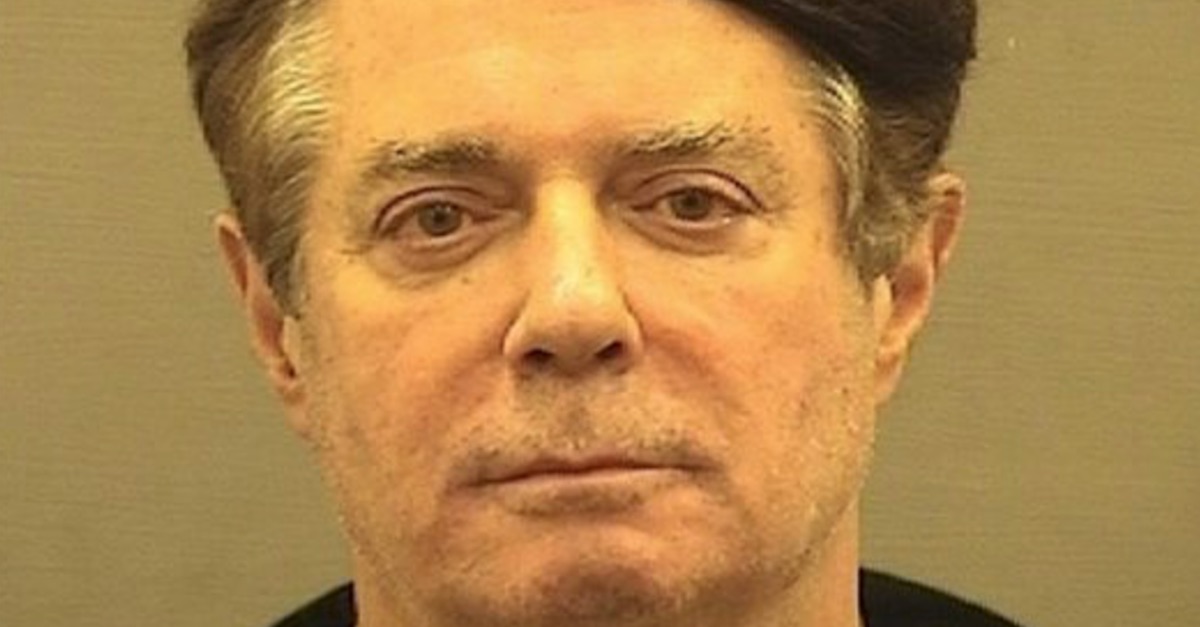 Paul Manafort's third day on trial over charges of bank fraud and tax evasion was cut a bit short on Thursday after government attorneys made the same mistake twice in a row.
The last witness called to the stand was J. Philip Ayliff, a certified public accountant (CPA) at Paul Manafort's long-serving tax-preparation agency, Kositzka, Wicks and Co. (KWC), of Richmond, Virginia. As time inched along during the last witness's testimony, nothing of particular interest seemed to be occurring at all.
Ayliff was mostly providing foundational testimony regarding the basic functions of a tax-preparation company. Prosecutors then moved on to specifics and attempted to "publish" one of Manafort's e-file forms. Judge T.S. Ellis III's weariness all but amazed the courtroom as he denied the request–complete with an actual and pronounced finger-wag–before shouting:
No! You move it along!
(It probably hadn't helped matters that court had just minutes ago returned from a lengthy recess due to the prosecution calling Ayliff out of the witness order provided to both the court and the defense. But as Judge Ellis noted yesterday, he has "a long memory.")
Composing themselves again, the prosecution moved slowly forward before asking Ayliff to define the term "financial interest." Ayliff began to answer the question but was immediately cut off by Ellis who noted that Ayliff was not a noticed expert. The defense then belatedly objected, prompting a quick and sarcastic dressing-down from the judge–but it was again the prosecution's turn for scorn.
Static filled the courtroom as the longest bench conference of the day ensued. Upon returning to Ayliff's testimony, the jury learned that the issue had been deferred until Friday–if ever. Then, Assistant U.S. Attorney Uzo Asonye asked about another term of art contained on federal tax forms.
—->>>>>> SIGN UP HERE FOR A FREE TRIP TO NYC  <<<<<<———
Judge Ellis, who was already standing by this point, advised Ayliff to wait and announced the court would recess early.
After the jury left, Ellis took a few minutes to tell the press and public all about the bench conference. As it turns out, not only was Ayliff a non-noticed witness being asked to give the equivalent of expert testimony, but the prosecution and defense had already agreed on what the term "financial interest" meant. Moreover, this agreement was provided on a proposed–and approved–jury instruction.
That is, not only was Ayliff not an expert and not a noticed expert as necessitated by the Federal Rules of Evidence–but his testimony had the potential to derail an already-agreed-upon definition of the term(s) in question. This, Ellis said, could have "confused or clouded" things for the jury.
[image via EDVA]
Follow Colin Kalmbacher on Twitter: @colinkalmbacher
Have a tip we should know? [email protected]