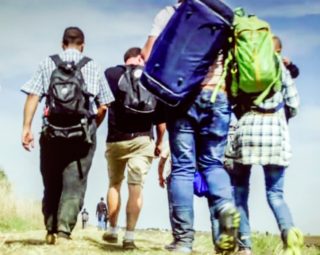 Georgia students, who received protections from deportation under President Barack Obama, are now allowed to receive a discounted in-state tuition rate after a Fulton County judge ruled in their favor. The controversy surrounds whether these individuals are considered legal Georgia residents under the law, and therefore must qualify for tuition that in-state students are allowed to receive which is three times lower than out-of-state students.
Ten students, who were granted temporary deportation deferrals through Obama's Deferred Action for Childhood Arrivals program, sued the Board of Regents in Fulton County. The students argued, that under federal law, they are considered to be in this country legally and are therefore entitled to the same benefits as any other Georgia student.
According to the order obtained by The Atlanta Journal Constitution, Fulton Superior Court Chief Judge Gail Tusan ruled the state officials are "hereby compelled to perform their duty in applying the federal definition of lawful presence as it relates to students who are DACA recipients and to grant them in-state tuition status." She continued, "Defendants have refused to accept the federally established lawful presence of plaintiffs and many other similarly situated students — students who are Georgia taxpayers, workers, and graduates of Georgia public high schools pursuing an affordable option for higher education."
Russell Willard, a lawyer defending the State of Georgia cited Donald Trump in his opposition to the student's lawsuit, saying the incoming President-elect has promised to cancel Obama's DACA program.  Conservatives have been vehemently opposed to this program. They believe Obama's executive order overstepped his Constitutional authority, and amounted to 'amnesty' for undocumented immigrants. State lawmakers are pushing legislation to limit student access to in state tuition.
"I think it is important for the state statutory code to reflect clearly — so there is no confusion about it — that in-state tuition is to be reserved for people with legal status in the country," State Sen. Josh McKoon told The Atlanta Journal-Constitution. "If a person from Chattanooga, Tenn., or Auburn, Ala., or Tallahassee, Fla., has to pay out-of-state tuition, then certainly I think someone who has got no legal status to be in the country should have to pay out-of-state tuition."
Read the Order here:
Hernandez v Alford by LawNewz on Scribd
[image via shutterstock]
Have a tip we should know? [email protected]
Rachel Stockman - President / On Air Host