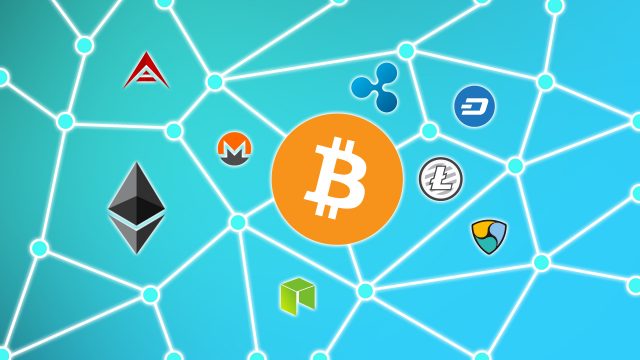 Regulatory authorities in the United States will not crack down on cryptocurrencies like Bitcoin, but will instead put forth a "do no harm" approach, according to various regulators on Tuesday.
In testimony before the Senate Banking Committee, U.S. Commodity Futures Trading Commission (CFTC) Chairman J. Christopher Giancarlo stressed the need for a balanced regulatory approach resting on principles of collaboration and protection of the industry–as well as consumers– from bad actors. Giancarlo noted:
'Do no harm' was unquestionably the right approach to development of the Internet. Similarly, I believe that 'do no harm' is the right overarching approach for distributed ledger [blockchain] technology….With the proper balance of sound policy, regulatory oversight and private sector innovation, new technologies will allow American markets to evolve in responsible ways and continue to grow our economy and increase prosperity.
The comments should not be read to mean that U.S. regulators will completely back away from cryptocurrency market scrutiny, however, and Giancarlo promised joint efforts will soon be undertaken with the CFTC, Securities and Exchange Commission (SEC) and other financial regulatory agencies like the Financial Crimes Enforcement Network (FinCEN) in order to fully develop the nation's broader regulatory approach.
A consistent refrain in Giancarlo's testimony was the need to allow the market to develop largely free of constraints, while honing in on the concomitant need to target fraud, scams, and the like so that investors and consumers can invest safely and securely. He said, "We must crack down hard on those who abuse our young enthusiasm for bitcoin and blockchain technology."
In later comments, SEC Chairman Jay Clayton expressed admiration for blockchain technology. He said, "Through the years, technological innovations have improved our markets, including through increased competition, lower barriers to entry, and decreased costs for market participants. Distributed ledger and other emerging technologies have the potential to further influence and improve the capital markets and the financial services industry."
Clayton also pointed for the need to divorce underlying blockchain technology from the companies that offer it–by regulating Initial Coin Offerings (ICOs) like any other security. He noted, "I want to go back to separating ICOs and cryptocurrencies. ICOs that are securities offerings, we should regulate them like we regulate securities offerings. End of story."
And, in an apparent bid to calm fears of a heavy-handed regulatory atmosphere overall, Clayton also said, "These warnings are not an effort to undermine the fostering of innovation through our capital markets –America was built on the ingenuity, vision and spirit of entrepreneurs who tackled old and new problems in new, innovative ways. Rather, they are meant to educate Main Street investors that many promoters of ICOs and cryptocurrencies are not complying with our securities laws and, as a result, the risks are significant."
During the hearing, Giancarlo mentioned his children as a motivating reason for the somewhat hands-off approach. He said his kids have no interest in stocks but are hooked on Bitcoin and other cryptocurrencies.
Giancarlo also waded into the overarching economic textbook debate behind cryptocurrencies, asserting that in his opinion, crypto does have an "intrinsic value," which in the case of Bitcoin in particular, is related to its supply and how the currency is mined.
Bitcoin and other cryptocurrencies have seen major drops in value over the past few weeks–after a stunning surge in price and interest over the Holiday Season. The just-announced regulatory approach appeared to elicit favorable reaction from cryptocurrency traders and investors as Bitcoin recouped some of those losses in the immediate aftermath of Tuesday's hearings.
Meanwhile, on the major Reddit discussion for for cryptocurrency enthusiasts, r/Cryptocurrency, multiple posts appeared hailing Giancarlo as a "hero we need" and multiple users suggested donating cryptocurrency to his children for steering their father in the direction of a hands-off approach. Reddit discussion forums are considered a key aspect of the cryptocurrency landscape.
[image via Joshua Daniel/shutterstock]
Follow Colin Kalmbacher on Twitter: @colinkalmbacher
Have a tip we should know? [email protected]