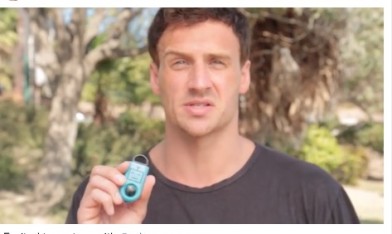 U.S. swimmer Ryan Lochte really took it in the Speedos, so to speak, after losing several major sponsorship deals in recent days. Companies were seemingly unhappy after Lochte got himself into trouble during a bizarre incident at a gas station late one night in Rio. However, it's no longer all bad news for Lochte, who actually scored a new endorsement deal on Tuesday
As a result of Lochte's behavior and lack of candor in Rio, major companies moved quickly and several terminated lucrative sponsorship deals with the swimmer. As our sister website, Mediaite, recently pointed out, the incident cost Lochte existing endorsement contracts with Speedo, Gentle Hair Removal and Airweave.
The popular fashion label Ralph Lauren, which outfitted U.S. Olympic athletes with clothing during the Rio Games, also announced it had decided to not extend or renew a contract with the swimmer.
But, as we mentioned earlier, all is not lost for the 12-time Olympic medalist swimmer.  Fortune magazine noticed Lotche has already found at least one new sponsor and plugged the product on his Instagram page.
WATCH: (WARNING- NOISE)
The pocketsized crime prevention tool is called the ROBOCOPP.  According to the website, the company refers to product as "sound grenade" that emits a terrible, high-pitched sound when the user pulls the pin.  The 130 decible plus noise presumably scares aware would be attackers and/or alerts nearby police of a potentional problem.
"I've been traveling a lot lately. We all like to have fun, but it's a good idea to stay safe. I don't go anywhere without ROBOCOPP," Lochte says in the new Instagram video.  He then demonstrates the power of the device.
Having watched the entire video, I can attest to the unpleaseantness of the sound.  It might be a good idea to turn down your speakers if you're at work while watching this clip.
Editors Note:  This article was updated to reflect the use of all capitalized letters in the spelling of the official company name, ROBOCOPP.
Have a tip we should know? [email protected]