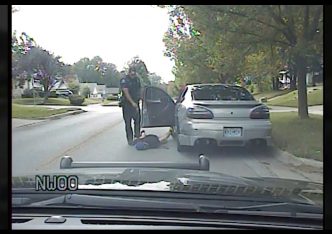 A Missouri teenager who nearly died after being shot by a taser filed a federal lawsuit on Monday against current and former members of the Independence, MO police department and TASER International, Inc.
In 2014, Bryce Masters was stopped by former Independence police officer Timothy Runnels as part of a traffic stop.  The situation escalated and Runnels shot Masters in the chest with his taser, holding the trigger down for at least 20 seconds.  Masters collapsed and the lawsuit alleges he went into cardiac arrest for nearly seven minutes until EMTs began performing CPR.
Runnels pleaded guilty in May 2016 to violating Masters' civil rights and he was sentenced to four years in prison.
WATCH: 
Have a tip we should know? [email protected]