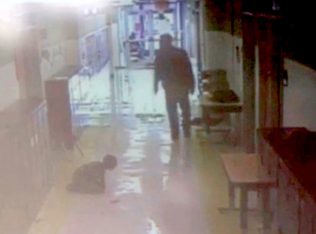 Police in Washington, D.C. are investigating claims that a parent at school punched another child in the stomach in a school hallway.
WJLA reports the incident occurred last week at the KIPP DC Spring Academy, a charter school in Washington, D.C.  Surveillance camera footage taken inside the school appears to show a parent walking down the hallway and then suddenly punching a 7-year-old boy in the stomach.  The young student appears to fall to the ground, holding his stomach.
WATCH:
Lena Mclean, the parent of the alleged 7-year-old victim, told the news station the man in the video is the parent of another child at the school.  However, Mclean said she had no idea why he would want to hurt her child.
"You don't bully a child, you don't torment a child. I wouldn't do that to you. I wouldn't do that to none of your kids," Mclean told the WJLA reporter. "I'll feel much better when he is locked up."
D.C. police are reportedly investigating the incident, but they have not made any arrests.
The KIPP DC Spring Academy released a statement saying they are unable to comment on the specifics of the incident for privacy reasons, but they "will continue to work closely with the police to ensure that students and staff are safe at school."
[image via screengrab]
Have a tip we should know? [email protected]