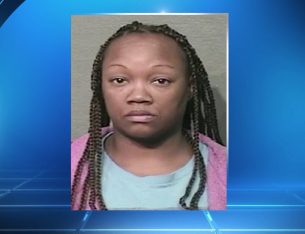 A former Houston Emergency Center 911 operator is facing charges after police say she repeatedly hung up on callers to the emergency line.
KPRC Channel 2 uncovered court documents that show thousands of "short calls" have been attributed to  Crenshanda Williams between October 2015 and March 2016.  The term  "short call" is used by Emergency Center managers for calls lasting less than 20 seconds.
According to the court filings, when police questioned Williams about the calls in June 2016, she told them "that she often hangs up on calls that have not been connected because she did not want to talk to anyone at that time."
 WATCH:
Court documents describe one incident where a security guard called 911 to report to vehicles driving recklessly on the interstate.  Before the man could give his name or additional information, prosecutors say Williams terminated the call and was overheard saying, "Ain't nobody got time for this. For real."
The local news station spoke with some individuals who say Williams hung up on them, including one man who was calling to report an armed robbery in progress.
Hua Li says he was at a convenience store in March when an armed gunman burst into the store and attempted to get inside a protected area behind the counter.  Li says he heard gunshots as he ran from the store and called 911 as soon as he got to his vehicle.
"They just said, 'This is 911. How can I help you?' I was trying to finish my sentence, and we got disconnected," Li said.
He called again and spoke to a different operator, but by the time police arrived the store manager had been killed.
Williams was relieved from her position as a 911 operator  earlier this year and is now facing two misdemeanor counts of interference with an emergency phone call.  She faces up to a year in jail and a $4,000 fine on each count.  A court hearing is scheduled for next week.
[image via Houston police]
Have a tip we should know? [email protected]