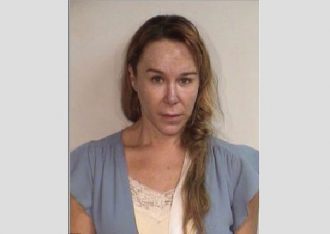 A New York yoga instructor was arrested over the weekend on murder charges in connection with the death of her twin sister back in May.
CBS News reports New York State Police arrested Alexandria Duval on a murder warrant issued by the Maui Police Department in Hawaii.
According to the report, Duval was indicted by a grand jury in Hawaii on second-degree murder charges stemming from the death of her twin sister, Anastasia.
Authorities say Duval was driving an SUV with her sister in the passenger seat when a "hair pulling" fight broke out between the two women over control of the steering wheel.  Duval is accused of intentionally causing her sister's death by driving the SUV though a rock wall and over the edge of a cliff.  The vehicle dropped more than 200 feet before slamming into a rocky coastline, injuring Duval and killing Anastasia.
LawNewz.com founder Dan Abrams and Nancy Grace got into a heated debate on the merits of the case during a segment earlier this year on Good Morning America.
WATCH:
Duval was initially detained on murder charges in Hawaii, but a judge ordered her released earlier this year after finding authorities did not have probable cause to charge her with murder.
She is currently being held at the Albany County Jail, awaiting extradition back to Hawaii.
[image via police handout]
Have a tip we should know? [email protected]