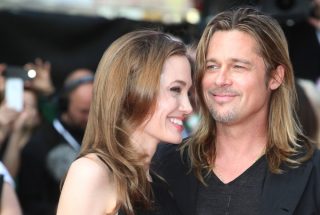 Julie Stankowski is a divorce attorney at the Stankowski Law Group in Westlake Village, California.  
There are a lot of things Brad Pitt may have done that, in Angelina's eyes, made him a bad husband. Bad enough to file for divorce.
But to convince a judge to award her sole physical custody of the couple's six kids, Angie's got her work cut out for her.   
This week, the tabloid media unwrapped its early-holiday gift basket. Inside was Angelina's Sept. 19 Petition for Dissolution, in which she requests sole physical custody. There was also a neat pile of accusations, rumors and dirt from inside sources about what went wrong; among them: That Pitt had an affair with Marion Cotillard (which Cotillard sort of denied), that Pitt is too much of a drinker and stoner, that there are conflicts over the kids, and that Pitt has anger management issues.
None of these in and of themselves, or even combined, guarantees Jolie sole physical custody (especially not the alleged affair, because California is a no-fault state).
In California, unless Jolie can prove that the children's health, safety and welfare would be severely undermined, custody orders are made to assure the children have "frequent and continuing contact" with both parents. Therefore, joint physical custody is the norm, absent exigent or other serious circumstances.
Given the law, Angie's decision to come out guns a-blazing and request sole physical custody leads me to believe there is more to the story. Angie's vague public allegations will necessarily lead to further inquiry by the court (and the public) as to what evidence she will present to clearly demonstrate the Jolie-Pitt kids would benefit from seeing their father only infrequently.  She can't say anything like the kids are closer to her, or that he travels too much, to thwart Brad's right to equal time with his kids. She really has to blow him out of the water and prove that sharing physical custody would hurt the kids.
The Jolie-Pitt romance has intrigued the public from the outset when, by all accounts, Angie and Brad began their relationship while he was still married to Jennifer Aniston. The couple drew more attention as they grew their family with three adopted and three biological children. The legalities of the adoptions and the accompanying paperwork may or may not have an effect on custody. Nevertheless, all six children are now in limbo as their parents prepare for what could be an epic custody battle.
With respect to Angie's request for sole physical custody, the judge will want to know about the children and ascertain their feelings about their parents. While children's opinions are generally not taken into account until they are 14 years old, a child's participation is considered on a case by case basis and here, the kids are likely to be interviewed by the judge, a mediator or a family court facilitator. The judge will also want to know precisely why Angie wants sole physical custody. Is there evidence of repeated drug and alcohol abuse? Anger issues? Is there a history of domestic violence? Has a domestic violence restraining order ever been issued, either in criminal court or in family court? Are there allegations of child abuse, physical abuse or child sexual abuse?
And I'm not saying that there is any such evidence – just that these are examples of the kinds of things a judge would need to hear about before considering granting one parent sole physical custody.
Given that private family information could become public record in this custody battle, one may wonder why Angie chose not to attempt an informal, out-of-court resolution.
Hell hath no fury…
[image via Featureflash Photo Agency / Shutterstock.com]
This is an opinion piece. The views expressed in this article are those of just the author.