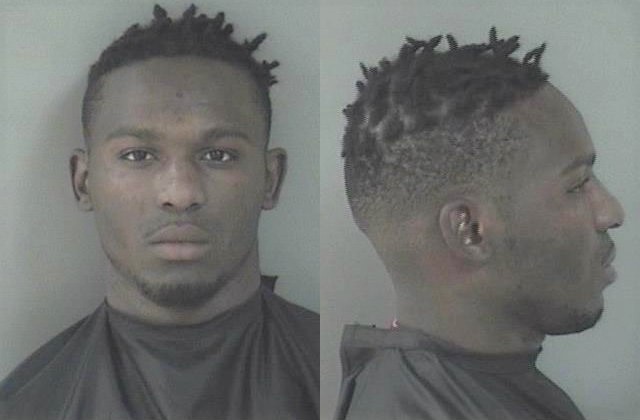 The family of Alteria Woods is grieving after her sudden and violent death Sunday morning. But what's got them reeling is how it supposedly happened. The 21-year-old pregnant woman was killed after her child's father, Andrew Coffee IV, allegedly used her as a human shield, CBS 12 reports.
Family shared these photos of Alteria Woods, the innocent woman who was shot & killed during SWAT home search. @CBS12 pic.twitter.com/PlMEY4V2qx

— Luli Ortiz (@LuliOrtizTV) March 19, 2017
Coffee and his father Andrew Coffee III were the subjects of a Sunday raid. Officials say the S.W.A.T. operation was an attempt to serve a drug-related search warrant. From the Indian River County Sheriff's Office:
The S.W.A.T. Team approached the house under the cover of darkness. As they positioned themselves to execute the search warrant, Andrew Coffee III (38), exited the residence and, upon seeing law enforcement officers, attempted to flee back inside. As deputies struggled to take Coffee III into custody, shots were fired from inside the residence at deputies. Three S.W.A.T. Team members returned fire and one person inside of the residence was killed.
This was Woods. Sheriff Deryl Loar told CBS that was an innocent bystander.
"Andrew Coffee IV cowardly was using her as protection," he said.
Deputy Kelsey Zorc survived a bullet wound to her shoulder. The sheriff's office says she was only grazed.
Woods' family members seem to still be processing this.
"I've never heard of this before," aunt Arlene Cooper told the outlet. "We don't know what to do. No closure."
Towanna Ruffin, Coffee IV's mother, claimed on Sunday that authorities killed Woods on purpose. When talking to WPTV, she mentioned a long running feud between her family and law enforcement.
Indeed, the sheriff's office statement mentions Andrew Coffee II. This man has been incarcerated since December 2015 over a deputy-involved shooting.
According to records obtained by Law Newz.com, Coffee IV remains locked up at on one count of felony shooting or throwing a deadly missile, one count of possession of a firearm by a felon, felony attempted murder, felony possession of cocaine, possession of alprazolam, felony possession of hydrocodone, misdemeanor possession of marijuana under 20 grams, and possession of drug paraphernalia.
Coffee III faces felony possession of cocaine with intent to distribute, four counts of felony possession of a controlled substance, misdemeanor resisting arrest without violence, felony possession of hydrocodone, possession of oxycodone, felony possession of cocaine, misdemeanor possession of marijuana under 20 grams, and misdemeanor possession of drug paraphernalia.
[Mugshot of Coffee IV via Indian River County]
Have a tip we should know? [email protected]