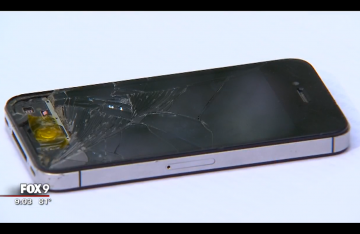 A new Minnesota state law went into effect on August 1 that now allows an individual to pass along digital assets in the same manner that one can typically pass on physical assets upon death.
The Revised Uniform Fiduciary Access to Digital Assets Act now allows an individual to include a digital assets provision in a will, trust, power of attorney, or other valid, written legal document.  Under the new law, an individual is now allowed to pass along their digital property, such as a Twitter account, to a loved one upon death in the same manner they transfer money or real property.
"This actually says you…have the right to treat your digital assets, so your Twitter account, your Facebook account, your pictures account, as if it was like any other of your assets," Rep. Debra Hilstrom told ABC 5 Eyewitness News when the bill was signed back in May.
WATCH:
KMSP Fox 9 reports the law was passed, in part, as a response to the death of  Jake Anderson, a 19-year-old freshman at the University of Minnesota who was found dead in December 2013.  The report states Anderson's parents attempted to gain access to his iPhone in the hopes of finding clues about his sudden death.  However, Apple reportedly denied the requests because Anderson was over the age of majority and considered to be an adult.
Although the new law will not help Anderson's parents get access to his phone, it does provide a manner going forward for other individuals to ensure their loved ones will have access to their digital assets.
Minnesota is one of number of states to recently enact new "digital assets" legislation to help clarify how to treat the growing amount of items individuals store on computers, smart phones and other digital devices.  However, as the article notes, changes at the state level can only do so much and reform at the federal level will also be necessary moving forward.
Have a tip we should know? [email protected]