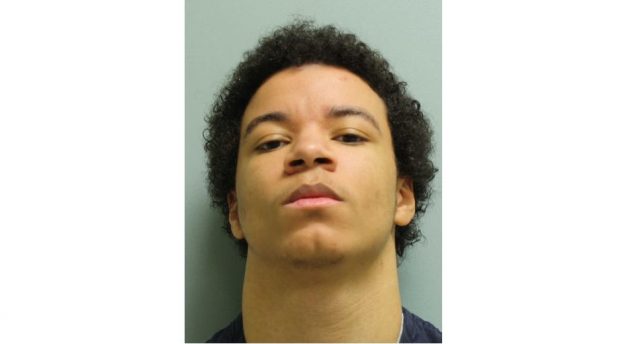 GREENSBURG, Pa. (AP) — An 18-year-old western Pennsylvania man who authorities said shot a friend and then posed for a selfie with the dying teen has been sentenced to 15 to 30 years in prison.
Maxwell Morton of Jeannette, who turns 19 this week, told a Westmoreland County judge on Monday that he didn't want to be remembered as a "savage" and conceded that the February 2015 death of 16-year-old Ryan Mangan was "messed up," the Pittsburgh Tribune-Review reported.
"Sometimes sorry isn't enough for people, but that's all I have to give," Morton said.
Morton was convicted in February of third-degree murder. He testified that the teens were playing with a handgun and he thought it wasn't loaded when he pointed it at Mangan and pulled the trigger. He said he took the selfie to document what happened and said he planned to kill himself.
A Springville, Wisconsin, teenager testified that Morton bragged about the killing as they played an online video game that evening, saying he "got his first body." The teen said he thought it was a prank until Morton texted a link of a news item about the death and sent the selfie via Snapchat.
Assistant District Attorney Tom Grace sought a maximum term of up to 40 years, citing two prior convictions for assault as a juvenile and another violent incident that occurred after he was jailed in Mangan's shooting.
Defense attorney Pat Thomassey argued at trial that the shooting was an accident. He argued Monday that the weapon was one of several in Mangan's possession, which his parents didn't know about, and that was a factor in the shooting.
"What this is is two kids fooling around with guns," he said. "If Maxwell didn't panic and didn't do the stupid things he did, called 911, he probably doesn't even get charged."
Common Pleas Court Judge Meagan Bilik-DeFazio noted his age and indicated that his actions in taking a selfie rather than calling for help substantially altered the case. A forensic pathologist testified during trial that Mangan didn't die immediately and would have survived with appropriate medical care.
"You look like a little boy to me, and now I am faced with sentencing you," Bilik-DeFazio said. "The reality is this case would be very different but not for that photograph. No one will understand the thought process of taking that photo."
Have a tip we should know? [email protected]