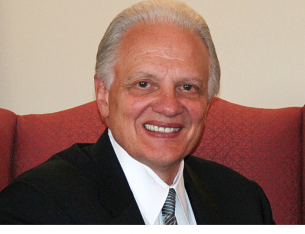 The Seventh Circuit Court of Appeals rebuked U.S. District Court Judge Rudolph Randa for making inappropriate remarks during a sentencing hearing in a drug case last year.  Judge Randa went off on "several wide-ranging soliloquies on urban decay," according to the opinion handed down on July 22.  The judge touched on topics from children born out of wedlock to inner-city crime rates and even compared the then-ongoing riots in Baltimore over the death of Freddie Gray to the 1967 riots in Milwaukee.
Judge Randa made the remarks at the sentencing hearing of Billy Robinson, Jr, who pleaded guilty to heroin distribution.  According to the opinion, the judge reminisced about spending time in the same neighborhood where Robinson lived, "noting that many years ago it was a safe place and now it was not, because of the omnipresent drug trade."  Judge Randa also reportedly "discussed [his] belief that Milwaukee today is similar to Milwaukee in 1967, and drew questionable—and irrelevant—parallels between Milwaukee's 1967 riots and recent protests in Baltimore over police brutality."
In an unanimous opinion, the appellate court wrote Judge Randa's bizarre remarks "were irrelevant and had no basis in the record" to the extent that they "undermine our confidence in the fairness of the proceeding."
The court added, "A reference to general deterrence or protection of the public would have been proper, see 18 U.S.C. § 3553(a)(2)(B), (C), but blaming Robinson indiscriminately for everything wrong in that neighborhood would not."
Robinson's conviction was affirmed, but the case was remanded for a new sentencing hearing before a different judge.
Judge Randa has a history of making controversial statements from the bench.  In a 2015 decision, Judge Randa sentenced a man to probation in a case involving the illegal purchase of dozens of firearms.  During the sentencing hearing, Judge Randa reportedly repeated the slogan, "Guns don't kill people. People kill people."
Have a tip we should know? [email protected]