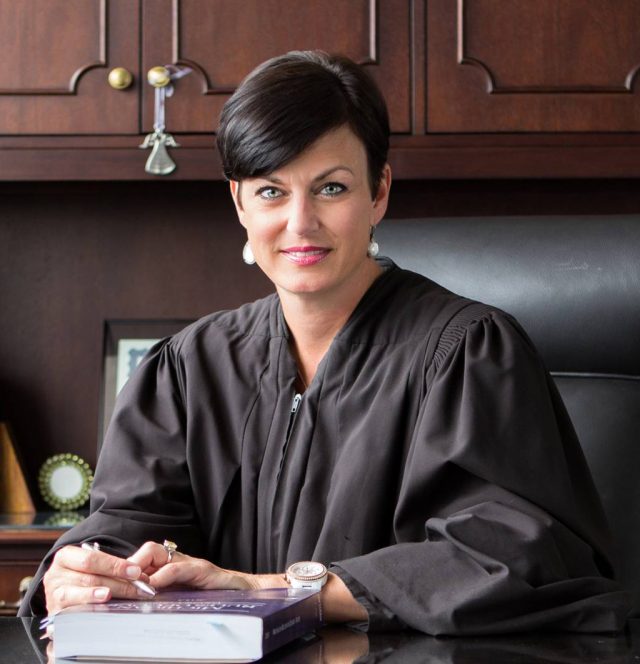 LANSING, Mich. (AP) — The Michigan Supreme Court is considering a 30-day suspension for a suburban Detroit judge who ordered three siblings to juvenile detention for failing to visit their father.
The court will hear arguments Wednesday about the recommendation from the Michigan Judicial Tenure Commission, which acts as a watchdog over judges. Oakland County Judge Lisa Gorcyca is asking the court to dismiss the case or order no more than a reprimand.
Gorcyca made headlines in 2015 when she held three kids in contempt and sent them to juvenile detention for two weeks. The incident stemmed from a contentious divorce. The judge blamed the mother for alienating the two boys and their younger sister from their father.
Gorcyca's lawyers say she's received "more national praise than outrage" in handling a very tricky matter.
Have a tip we should know? [email protected]